Ten tips for organising a small home into a large one | One Storage | Mini Storage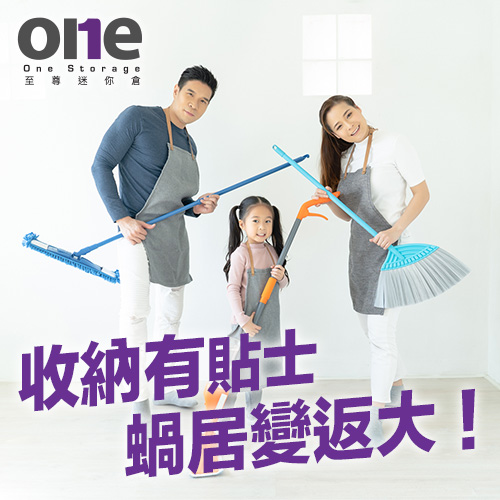 Tips to make your home bigger
How do you make your snail's home more comfortable and comfortable without being rude?
How to make your flat bigger and more practical? Take a look at the following design and storage tips!
1. Wall cabinets: Use more space on the wall to provide ample storage and display space; direct the view upwards to create a sense of space.
2. Storage cabinets: the storage space is edged to a level below eye level, increasing spaciousness.
3. Floor bed: The custom-made floor bed also provides a significant amount of storage.
4. Light colours: The overall design is based on light colours, which can expand the sense of space and make the whole space bigger.
5. Mirrors: Reflecting light naturally makes the space look bigger and brighter.
6. Transformation of furniture: The custom-made dining table is integrated with the large cabinet or other furniture, which can be put away or stored.
7. Transform the bay window into a dressing area to enlarge the area for more people.
8. Avoid using open compartments: This will clutter up the whole space and increase the number of storage boxes, making storage more and more messy.
9. Vacuum bags: use vacuum bags to compress clothes and store them in the same way as luggage.
10. Organise souvenirs and clothes each season: store out-of-season clothes and souvenirs in mini storage or donate them.
Waiting for more? If you want to live in a snail's pace, look for the best mini storage and get a flash sale for as little as $300 to make your unit bigger and better!
Choose from nearly 30 premium mini storage units in Hong Kong - follow the latest fire safety guidelines