One minute tips for tidy up|Mini Storage|One Storage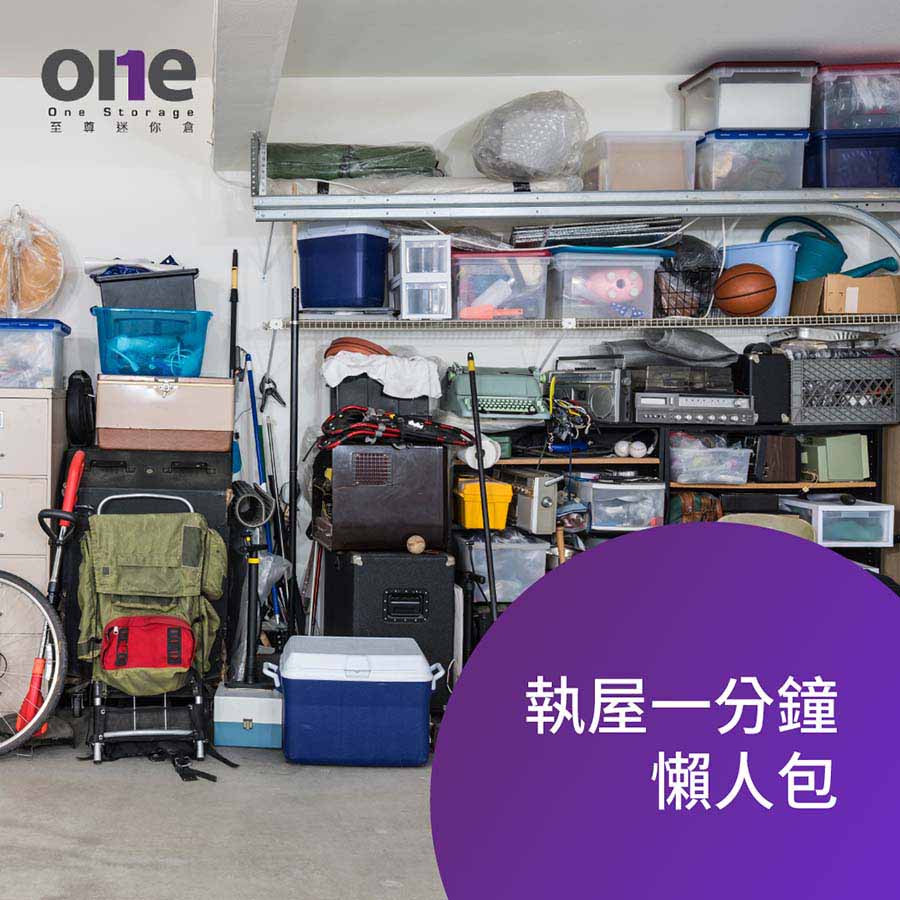 When it comes to housebreaking, the most difficult task must be to break away from ...... For lazy people, the task of housekeeping is really a very difficult one! Faced with a mountain of clutter, all the motivation is useless.
The reason why it is so difficult is that every time you pick up a piece of clutter, you have to think about it and think about the next item that you really need, and the most important thing to do is to have the spirit of "detachment", give up your attachment to the items and give up the extra things, then you can make the house look good~ So what are the secrets of housekeeping? I'll remind you of the 5 most useful housekeeping tips~
1/ Put the items in the designated place, and the place should be close to the location of use, then it will be easy to carry and easy to collect ~
2/ Practice the "one, five, seven" rule, don't overcrowd the storage space: only 10% of the display shelves, 50% of the storage shelves, and 70% of the closets and cabinets.
3/ Write down the number of items on a regular basis to help with disconnection
4/ Develop good habits of regular housekeeping
5/ Rethink your spending pattern to reduce buying non-essential items
If you can't find enough space for your groceries, why not rent a mini storage unit? There are many mini storage companies in the market to choose from, but not all of them meet the specifications.
All of One Storage's furnishings and equipment are in compliance with the Fire Services Department's mini storage guidelines and the latest fire regulations, and several fire extinguishers are placed in the mini storage units for emergencies.
One Storage provides quality and professional mini storage storage services to our customers, and you can also rent carts and aluminum ladders to assist in the transportation of heavy items. The mini storage is equipped with a 24/7 security system and an intelligent security system, so that customers can put it down or carry it in a safe condition. The most important thing is that our mini storage stores are located all over Hong Kong, Kowloon and the New Territories, and we are actively expanding our business to serve all Hong Kong people.
One Storage has close to 30 premium mini storage stores in Hong Kong, not only are they conveniently located, but they are also accessible 24 hours a day, so don't you want to keep piling up the clutter in your house? Let's rent a mini storage to KO them now!
-----------------------------
Nearly 30 stores in Hong Kong for you to choose|There is always one nearby
Kennedy Town | Tai Po | Chai Wan | Siu Sai Wan | Wong Chuk Hang | San Po Kong | Yau Tong | Kwai Chung | Kwai Hing | Kwai Fong | Tsuen Wan | Tsing Yi | Fo Tan | Tuen Mun
Enquiry Hotline:21112636