Housekeeping is a positive energy activity, as long as you know how to practice! |Housekeeping Tips | One Storage | Mini Storage
Release Date : 28-10-2020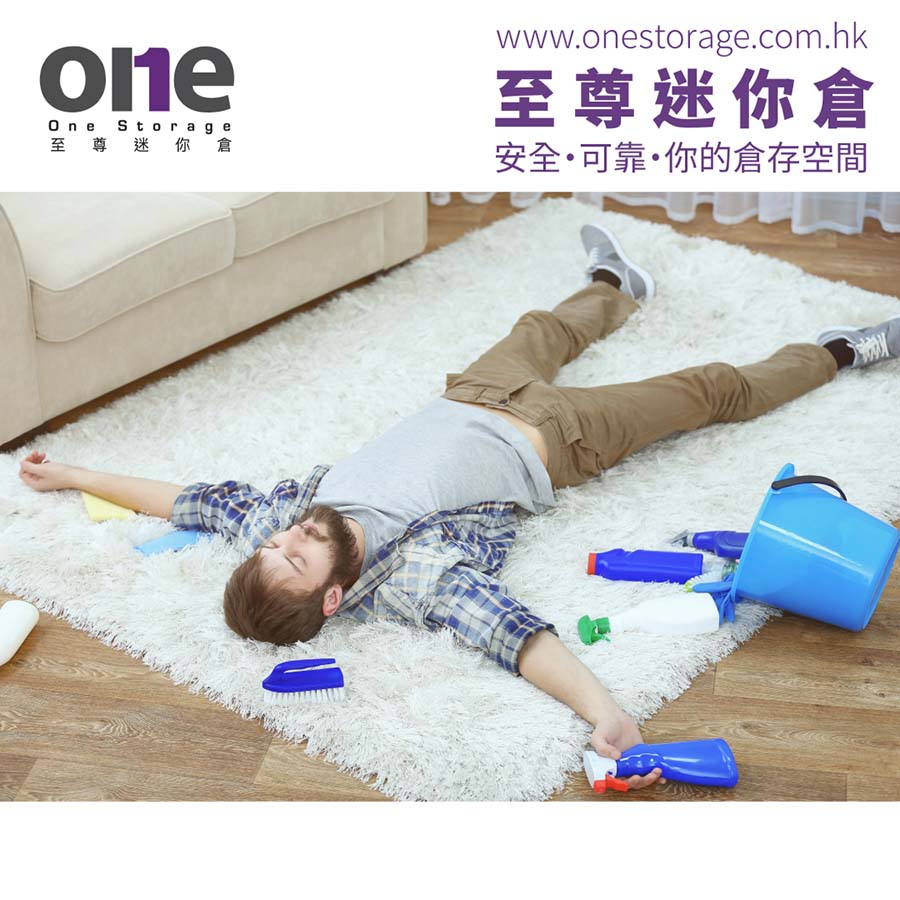 The so-called "people must be brave to survive", life must always support oneself with positive energy, and express the negative energy!
In the eyes of many people, things that may be more personal and troublesome are stubborn! Although holding a house may be extremely troublesome and bothersome, as long as you change the angle, it can become a very positive activity!
Holding the house can give the house more space and improve your own rest space. The second is holding and a good time for spiritual practice. The third is to remove some items that make you have negative emotions. , And the fourth is that you can stop using your mobile phone to make yourself look at the negative news, which is simply killing four birds with one stone!
Although it is good to talk about the house, in the end there will be a lot of clinging that is useless, but you are not willing to let go, so the house must be skillful! Just wait for the editor to teach you 3 tips!
1. The most emotional category is last
Pick up the clothes, handbags and shoes in the closet first, and then pick up the small clutter. The most emotional items will easily touch your heart. Because they are the most time-consuming, they should be handled last.
2. Vacuum compression of large clothes
Vacuum compression bags can be used to store winter coats, sheets, quilts, etc., saving space, and can also achieve antibacterial, moisture-proof and dust-proof effects.
3. Decide the height of the position according to the common frequency
According to the degree of common use of the objects, determine the placement position, for example, the frequently used items are placed in the eye-catching position of the hand, the less used items are placed at the bottom, and the least used items are placed at the highest.
If there are too many wild releases, it is good to count? Just use the mini storage! But there's another question, so how about putting Siye in a mini-storage? Why not just use One Storage!
If everyone is surprised to rent a mini-storage that does not meet the specifications, it will be too late to withdraw the lease by then! All decorations and equipment of One Storage comply with the Mini Storage Guidelines of the Fire Services Department and the latest fire regulations. Moreover, to provide customers with high-quality and professional storage and storage services, customers can rent trolleys and aluminum ladders in the mini-storage to assist in handling!
One Storage provides four mini-storages of different sizes for everyone to choose from: small, medium, large and extra large. If you don't know the size you need to rent, you can use the space calculator to calculate what you need!
If Du Zhong is worried about not washing, it is better to go directly to the website or contact customer service to make an appointment for a field visit!
Nearly 30 Mini Storages in Hong Kong

|There is always one near you!
Kennedy Town | Tai Po | Chai Wan | Siu Sai Wan | Wong Chuk Hang | San Po Kong | Yau Tong | Kwai Chung | Kwai Hing | Kwai Fong | Tsuen Wan | Tsing Yi | Fo Tan | Tuen Mun