Mini Storage|10 Methods for tidy up your clothers
Release Date : 21-06-2021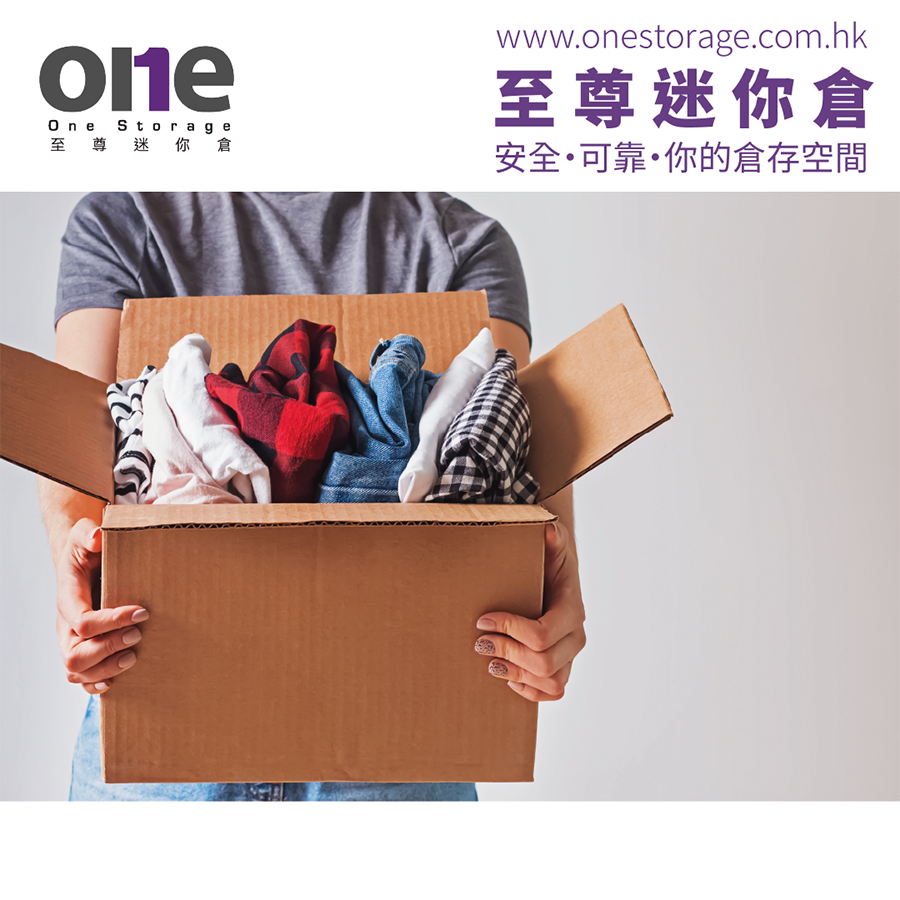 Tip 1: Only concentrate on one category
Tip 2: Keep you clothes which you will wear and use
Tip 3: Use consistent boxes and label them
Tip 4: Fold your clothes vertically
Tip 5: Use a vacuum bag to store large items of clothing
Tip 6: Make the most of overhanging space
Tip 7: Make a shopping list with a 'Cooling-off period'
Tip 8: Swap or donate second-hand items
As the summer heat begins to set in, many of us will be very busy about the change of season. On the one hand, you have to put away all your winter bedding and clothes, and on the other hand, you want to buy new clothes for the summer.
To help you put these things away more efficiently, I've come up with a top 10 tips to help you out!
Tip 1: Only concentrate on one category
It can be hard to know where to start when you've piled up your clothes in a messy state, so we recommend concentrating on one category, such as tops, trousers and shoes.
Tip 2: Keep you clothes which you will wear and use
Everyone has a few items in their wardrobe that have been in the bottom of their wardrobe for a long time and are seldom worn, or perhaps never worn. So pull them out one by one and ask yourself if you still wear them. If you really don't need them, consider putting them in mini storage or donating them!
Tip 3: Use consistent boxes and label them
Using boxes of the same colour and shape gives an impression of tidiness and organisation, and avoids visual confusion. Labelling the boxes makes it easier to know where to put things and to get into the habit of putting them back in their original place after use. Of course, it also can help you to store items in mini storage if necessary.
Tip 4: Fold your clothes vertically
Fold all types of socks into rectangles and place them vertically in a drawer so that you can see them at a glance and save time searching for them.
Tip 5: Use a vacuum bag to store large items of clothing
For thicker winter coats, duvets and seasonal clothes, use vacuum compression bags to save space in your wardrobe and to protect against bacteria, moisture and dust.
Tip 6: Make the most of overhanging space
Hong Kong homes are small, so although you can't save your items horizontally but you may save vertically! Using hanging space to hang things up to make the most of the wall space.
Tip 7: Make a shopping list with a 'Cooling-off period'
To avoid impulsive purchases by writing a shopping list. After a cooling off period, the desire to buy may decline and you may find that you don't want the item so much, thus solving the problem at source.
Tip 8: Swap or donate second-hand items
There are organisations that offer online platforms for bartering and organise regular events. In addition, people can also donate to help those in need.
Tip 9: Spend wisely.
Tip 10: Renting mini storage
Nowadays, more and more people are choosing to rent mini storage to store their groceries. Mini storage is a great way to put away all your unwanted items, reduce clutter in your home, increase your living space and improve your quality of life.
The position of One Storage branches is very convenient, and it must be near you. Moreover, one warehouse is to guarantee the goods of three customers again. All branches of one warehouse are equipped with the latest fire protection regulations and equipment, equipped with employee security systems and intelligent security systems, and are on standby 24 hours a day to ensure that customers provide the highest Quality goods storage capacity, so everyone can absolutely rest assured to store their services.