Tips to know before moving | Short-term rental | Moving | Mini storage
Release Date : 26-06-2020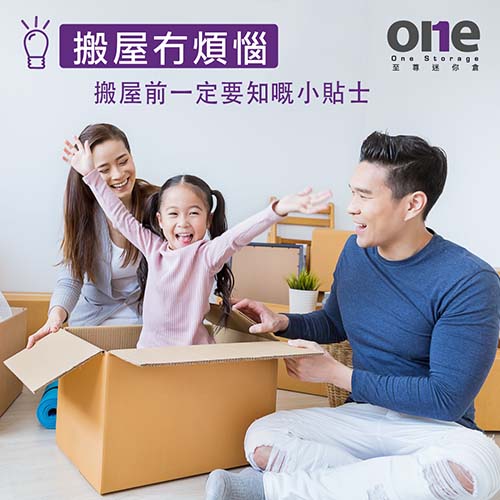 As summer vacation begins, it's time for parents to look for a new home. In order to help their children to become a famous school, many parents will move to a popular school network. But when it comes to moving house, I believe we will have a lot of headaches 🤯, so I'll wake you up with a few moving tips 😏, so you can move house easily!
Tips 1: Move yourself? You should find a professional moving company?
Moving house? Is it better to move by yourself or to find a professional moving company? Many people think they can do it by themselves or get a few friends to help them out when they move because of various reasons (e.g. they want to save money, they think they don't have many things, the new place is close to the old one, etc.). Of course, there is nothing wrong with that. However, if you have large items such as sofa, mattress, closet, refrigerator, etc., you really should not come in a mess!
Moving companies usually provide cardboard boxes and packing materials (extra charges apply), and you can also ask the staff to visit your home before the official move to pack large furniture. If the items are lost or damaged during the move, the moving company's insurance will pay for them.
Of course, if you are moving a small amount of items, you can also consider asking a friend to help you out by booking a mini-van to transport your items. Remember to book early to avoid not being able to find a truck on the day!
Tip 2: Pay attention to fragile items
The most surprising thing about packing is the fragile items, from a pen, a fork and cable, to dishes and tableware, clothes and socks, etc. Although they are small and not heavy, it is really troublesome to put them all in the box. It is advisable to sort the items when packing, with heavier and larger items on the bottom, and fragile items in their own box, using air bubble paper to reduce the chance of shattering and labeling them as "fragile" on the outside of the box.
Tip 3: Make good use of extra storage space, mini storage can help?
Whether you are renovating or moving house and need to find a place to temporarily store furniture and miscellaneous items, many people would think of renting mini storage first. Of course, you should consider the size of the storage before renting.

There are many different mini storage companies in the market, with different sizes of mini storage for customers to choose. For example, a mini storage of about 16 square feet can accommodate about 20 large boxes, which is especially suitable for collecting model toys, small miscellaneous items such as old photo albums or small suitcases. If you have more people in your house and more clothes, you can consider renting a mini-warehouse of 28 sq. ft. or larger. If you are also considering. If you are also considering storing some of your furniture, such as mattresses, closets and small electrical appliances, mini storage of about 40 sq. ft. is the best choice! One Storage provides mini storage services from 7 sq. ft. to 180 sq. ft. We also have special features such as lockers, bicycle storage, and shared storage for customers to choose from, which can definitely meet your different needs when you move.