The Top Gun craze is back! Fighter models are a man's romance! |Toys, Model Collection|One Storage|Mini Storage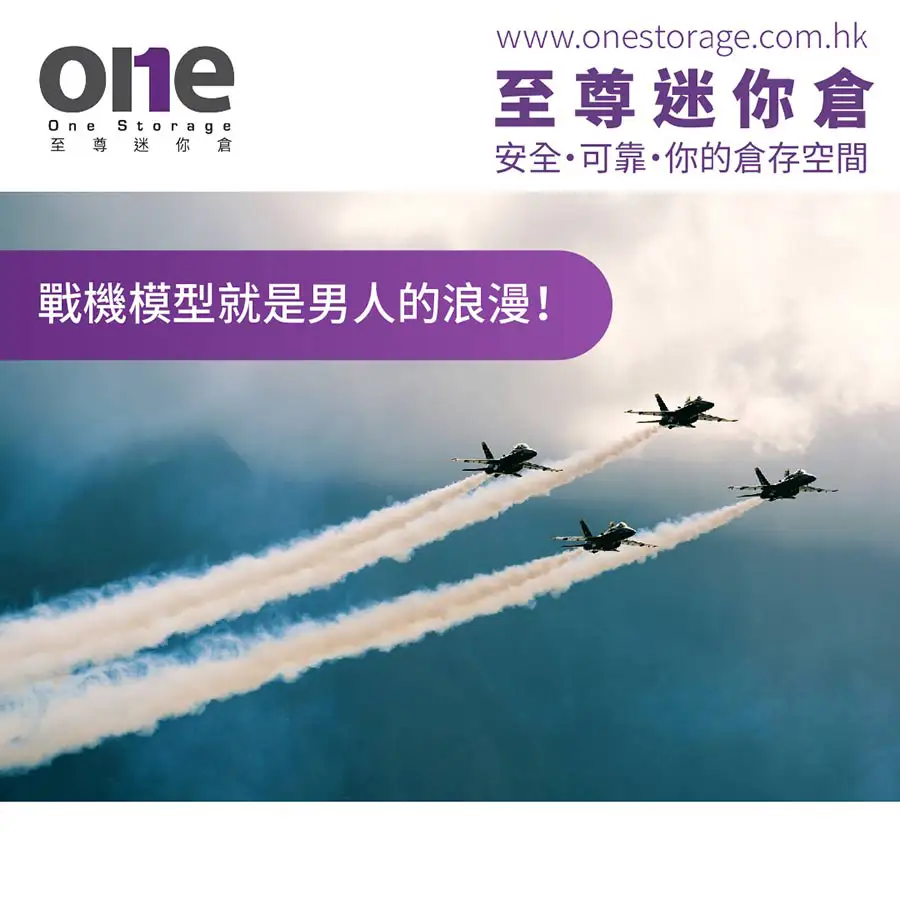 Thirty years is really a long time, enough for a company to develop to a very large scale, and enough for a person to realize his ideals, and the memories of 30 years are enough to make people full of blood and tears. After more than 30 years, the sequel to "Top Gun" ("Top Gun"), which was famous all over the world many years ago, "Top Gun: Maverick" ("Top Gun: The Lone Ranger"), finally officially debut!
The story is about more than 30 years after the last episode. Colonel Mitchell, the protagonist of the story, had a 36-year military career, but he refused to be promoted because of his love of flying aircraft and has been serving as a test pilot. Even when I was young, I played cards from time to time, and I especially liked challenges. This time, he received a mission to train a team of elite pilots for a brand-new fighter jet. However, each member of this team has a special personality, and some members even quite disagree with others. Can the experienced protagonist make each of them grow? It's up to everyone to go to the theater to watch it!
The flight scene in the play is a big selling point. It is said that it can really make the audience feel the sense of being a fighter pilot. What's more important is that the protagonist of the last episode, the world-famous actor - Tom Cruise appeared in the same role again, and he is as handsome and attractive after more than 30 years!

It is a very romantic thing for a person to fall in love with the same thing for more than 30 years or even a lifetime. The protagonist in the story has loved flying fighter jets for more than 30 years, while Tom Cruise has devoted his entire life to drama. is very romantic. However, there is still a lot of romance for men. It is also a kind of romance to store all your favorite fighter models! It is indescribable to see the fighter models of different models and eras as my treasures!
However, the living space of Hong Kong people is small. To be impressed by the collection of models, you may have to go through many difficulties before doing so. However, in fact, it is very common to have insufficient storage space at home. Come to our One Storage supreme mini storage helper to easily solve the storage. Trouble!
One Storage has 37 branches in various districts to provide you with high-quality mini storage services! Don't underestimate the knowledge of collecting toys and models. Many toy models need a stable temperature and temperature in an environment to be stored for a long time, and the One Storage Extreme Mini Warehouse with a constant temperature system is very suitable for you who love collecting toys and models! In addition, it can be withdrawn at any time for 24 hours, allowing you to easily collect all kinds of toy models!
-------------------------------------
Click to check our latest offer now
Talk to us: https://m.me/onestorage
-------------------------------------
✅ 24-hour easy access at any time
✅ 7x24 smart security access system
✅ HD security monitoring and alarm system
✅ Comply with latest Fire safety guidelines
✅ Constant temperature air-conditioning system
Hong Kong Island:
Siu Sai Wan | Chai Wan | Tin Hau | Kennedy Town | Wong Chuk Hang
Kowloon:
Yau Tong | Kwun Tong | San Po Kong
New Territories:
Kwai Chung | Kwai Hing|Kwai Fong | Tsuen Wan | Tsing Yi | Fo Tan | Tai Po | Tuen Mun
Express Whatsapp: https://cutt.ly/51188503
*Terms and conditions apply, please contact our staff for details.
*Terms and Conditions: Offer is subject to availability while stocks last. This offer is only applicable to new registered customers of Supreme Mini Storage. In case of any dispute, the decision of Supreme Mini Storage shall be final. Registrants have read this Disclaimer page and agree to the Personal Data and Privacy Statement and are willing to receive promotional information.