Parenting troubles to pack toys|Mini storage|One Storage
Release Date: 03-11-2020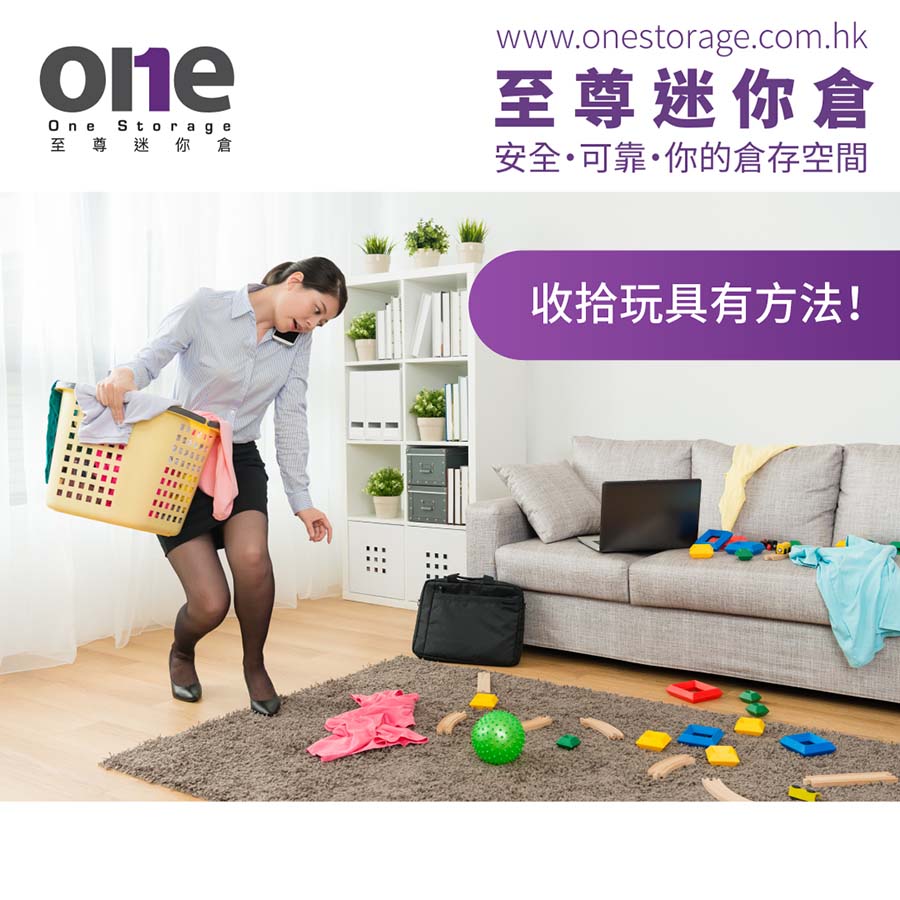 Children are innocent and curious about everything in the world, and as parents, we want to give them more opportunities to develop their future interests and strengths through exposure to different things.
Toy cars, small musical instruments, science and planet models, the list is endless. The children are so absorbed in playing with them that they may forget to "keep their hands to themselves". When they are done playing with their toys, the models are left lying around, causing parents a lot of frustration.
Of course, teaching children to "keep their hands off" is not something that can be done overnight, so why not wait for us at One Storage to share with parents a few ways that you can tidy up with your children and teach them the importance of "keeping their hands off".
- Tidy up loose toys in airtight bags
For loose toys, such as different parts of models and small figurines, it's a good idea to use a compact bag to sort them out and put them away. This will reduce the chance of losing them and will not cause confusion.
- Use different types of storage boxes and bins
The advantage of storage boxes and bins is that they are square in shape and do not waste any space when stacked together. They also teach children the importance of being organised by sorting different types of toys into different bins.
- Make good use of unused space at home
Hong Kong homes are generally small, so it is important to make good use of the space under the bed, in the corners and under the table. Parents can work with their children to think of good ways to make the most of these spaces.
If you have too many toys for your child, and these three ways are not enough for you to store them all?
Don't worry, One Storage will help you!
There are nearly 30 One Storage Mini Storage shops in Hong Kong, located in all 18 districts. All of them are conveniently located, so you can be sure that one of them is near you. We also have a 24-hour intelligent security entry and exit system and ensure that all fire safety requirements are met, giving parents peace of mind when using our services.
Now, we have good news for parents living near San Po Kong and Diamond Hill! One Storage has expanded its Diamond Hill shop to provide better services to all customers in the area!
The Diamond Hill Jit King branch is now offering a 6-for-6 rental offer! Parents, please pay close attention!
Kennedy Town / Chai Wan / Siu Sai Wan / Wong Chuk Hang / San Po Kong / Yau Tong / Kwai Chung / Kwai Hing / Kwai Fong / Tsuen Wan / Tsing Yi / Fo Tan / Tuen Mun / Tai Po
Enquiry Hotline: 2111-2636
*Terms and conditions: Specified warehouse type and prepayment of specified rent are required, quantity is limited, price varies according to the size and latest promotion. Please contact us for details. Only applicable to first-time new customers and cannot be used in conjunction with other promotions, the decision of One Storage is final.