Mini Storage | Festival Offer at Tsing Yi Branch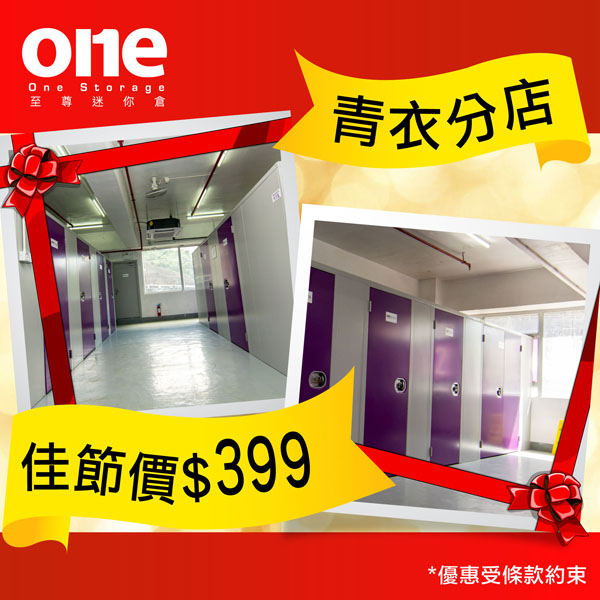 📣 The New Year has arrived, the terrier is to clear the space to meet the new year, toys and miscellaneous goods and documents pile up house, slippage is the money, the supreme mini storage help to hand, Tsing Yi store festive bite price, only $ 399 *!
Only HKD$399 to help you expand your living space? I'm worried about being stuck in a house!
(The offer is subject to the terms and conditions, please check with the knowledge staff for details)
📌 Terms and Conditions: *This offer is only applicable to renting the above designated outlets with 12 months or above monthly fee prepayment plan, from now until March 31, 2021, while stocks last, without prior notice. This offer is only applicable to new customers who rent the limited warehouse. All decisions of Supreme Storage are final.
*The offer is subject to terms and conditions
Terms and Conditions: *Specified storage type and prepayment are required, quantity is limited, price varies according to size and latest promotion, for reference only. Please contact us for details. Only applicable to first-time new customers and cannot be used in conjunction with other offers.
📣 Choose from nearly 30 premium mini storage units in Hong Kong
Click here to return to One Storage home page
One Storage Mini Storage - Follow the latest fire guidelines|Mini Storage