Want to change the image but no space home? |Season change, clothes storage|One Storage|Mini Storage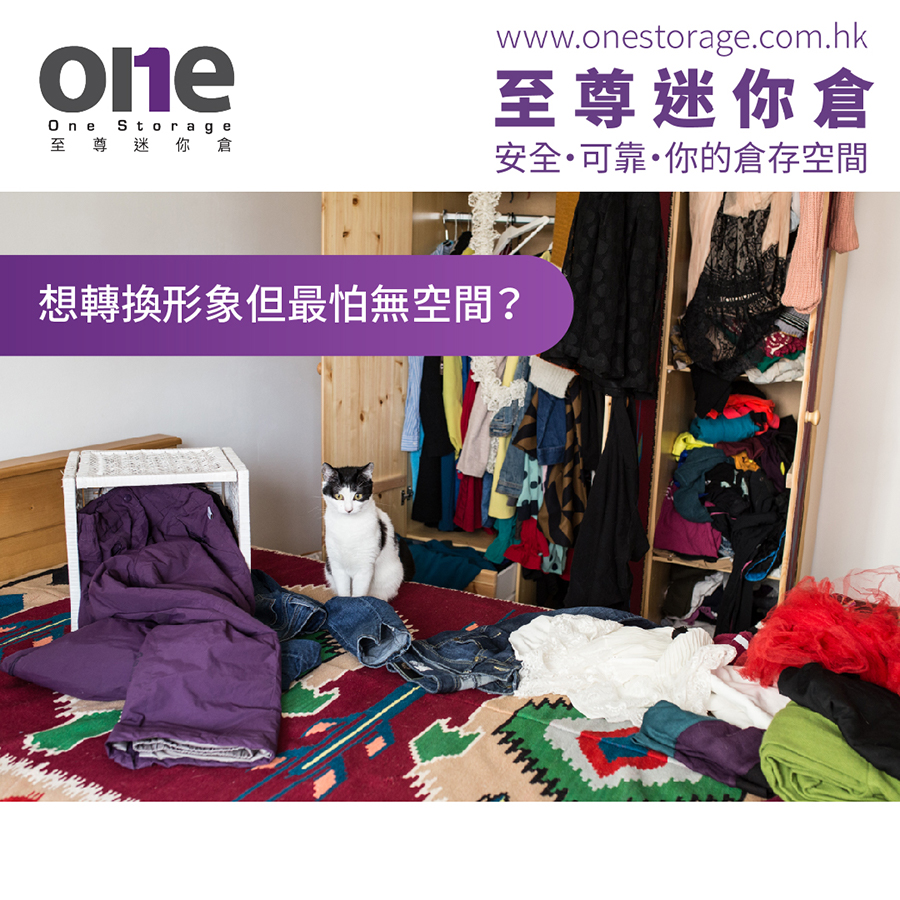 For those who love to dress up and down, especially those who love Japanese dressing, I'm sure you'll keep an eye out for UNIQLO's Thank You Festival every year. The UNIQLO Appreciation Festival has recently started again! This time, UNIQLO's Thank You Festival will be held in conjunction with GU's Thank You Festival, and will run for two weeks from May 27th to June 9th, offering a variety of services and other gifts and activities!
For the first week of the event, UNIQLO is already offering discounts on a huge range of popular items! The first week of the campaign, UNIQLO is already offering discounts on a wide range of popular items, such as the popular co-branded T-shirts, work shorts and jeans in different cuts. The second week of the UNIQLO Appreciation Festival will also feature a variety of special offers, so keep your eyes peeled for them! There will also be a new UT collection of Elf and Snoopy, which is a popular and cute theme that many of you will love!
During the campaign period, you can redeem a UNIQLO picnic mat for $0.50 after spending $400 at UNIQLO stores (limited quota available every day, please check UNIQLO official information). You can also get a $10 cash coupon when you spend $100 or more in a single transaction at any UNIQLO offline shop or online shop in Hong Kong and pay with PayMe!
UNIQLO Appreciation Day
Event dates: 27 May (Friday) to 9 June (Thursday)

Many people in Hong Kong, especially young men and women, love to dress up and down, and their styles are very versatile. But behind all of them is the same problem: the lack of space in Hong Kong, the lack of storage space, and the worry of not having enough space to store the clothes you want to buy to change your look. If you're a fashionista, you can easily solve the problem of not having enough storage space with One Storage.
One Storage has a wide range of shops, 37 of which serve the whole of Hong Kong! If you want to look great but don't have enough storage space, One Storage Mini Storage has a temperature-controlled system and supports round-the-clock storage, so whether it's for seasonal storage or a clothing collection, One Storage Mini Storage can help!
-------------------------------------
Click to check our latest offer now
Talk to us: https://m.me/onestorage
-------------------------------------
✅ 24-hour easy access at any time
✅ 7x24 smart security access system
✅ HD security monitoring and alarm system
✅ Comply with latest Fire safety guidelines
✅ Constant temperature air-conditioning system
Hong Kong Island:
Siu Sai Wan | Chai Wan | Tin Hau | Kennedy Town | Wong Chuk Hang
Kowloon:
Yau Tong | Kwun Tong | San Po Kong
New Territories:
Kwai Chung | Kwai Hing|Kwai Fong | Tsuen Wan | Tsing Yi | Fo Tan | Tai Po | Tuen Mun
Express Whatsapp: https://cutt.ly/51188503
*Terms and conditions apply, please contact our staff for details.
*Terms and Conditions: Offer is subject to availability while stocks last. This offer is only applicable to new registered customers of Supreme Mini Storage. In case of any dispute, the decision of Supreme Mini Storage shall be final. Registrants have read this Disclaimer page and agree to the Personal Data and Privacy Statement and are willing to receive promotional information.