International Consumer Day! Buy wisely and rest assured! |Shopping Arrangement|One Storage|Mini Storage
Release Date : 15-03-2022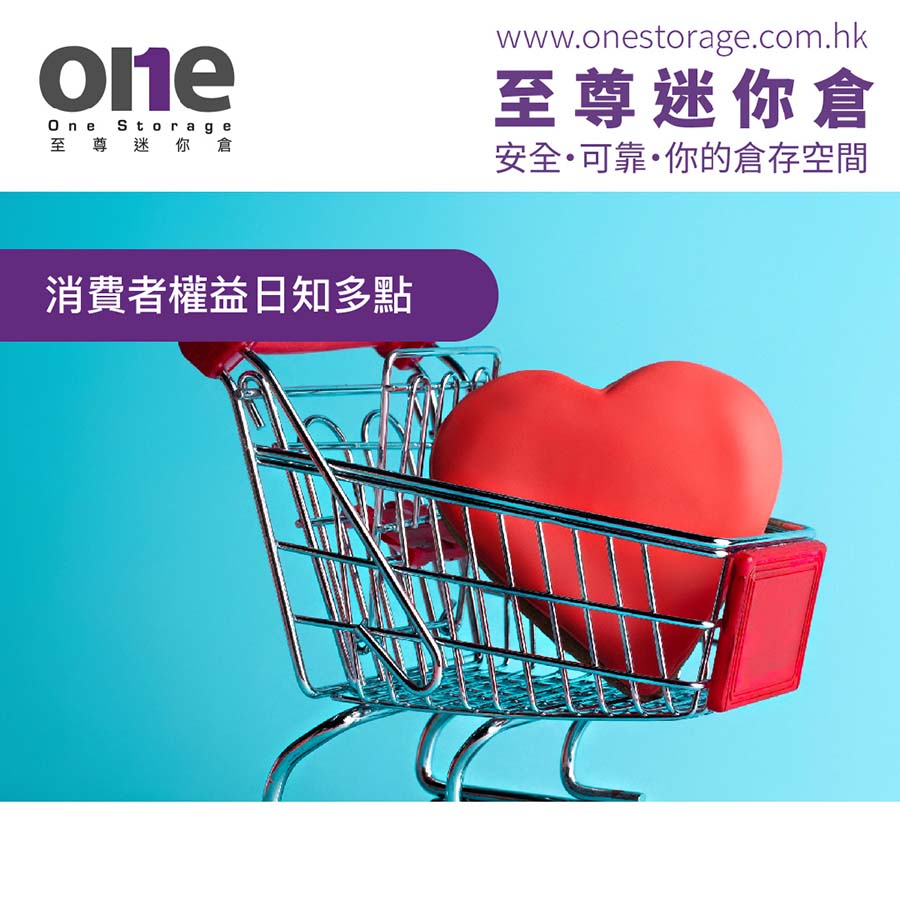 Have you ever noticed that in some dramas and movies, it is sometimes said that today is "International xx day", some of which may be fictitious, but some may also have their own "days", such as March 15th, it turns out It's International Consumer Rights Day!
In order to protect the rights and interests of consumers, the International Consumers Union established March 15 every year as the International Consumer Rights Day in 1983, hoping to remind all consumers around the world to pay attention to their rights and avoid being deceived.
All savvy friends should know how to protect themselves when consuming, check the goods clearly, pay attention to the different terms, I believe that everyone has done enough, and can easily bring a lot of spoils home! However, buying shrewdly does not mean that you can be completely at ease. Have you ever thought that there may not be enough space in your home to store it?
In fact, lack of storage space is not uncommon in Hong Kong, and renting mini storage is the norm. So don't just shop smart! In fact, it is also wise to rent a mini-storage! Want to rent a safe and easy-to-use warehouse? One Storage Extreme Mini Storage is the best for you!
We have a total of 37 branches in Hong Kong, so we are not afraid of inconvenient transportation! The interior design of the warehouse meets the requirements of fire prevention. At the same time, guests can store and withdraw them at any time throughout the day. After buying different loot, they can put it in the mini warehouse, which is not afraid of filling up the home storage space!
One Storage's official website also provides a space calculator. The system will calculate the most suitable storage size for you based on the information you provide. Choose the type of storage to reduce waste! If you want to feel the most considerate service, One Storage Extreme Mini Storage is definitely your best choice!
For concessionary registration enquiries: https://m.me/onestorage
-------------------------------------
Hong Kong Island: Siu Sai Wan|Chai Wan|Tin Hau|Kennedy Town|Wong Chuk Hang
Kowloon: Yau Tong|Kwun Tong|San Po Kong
New Territories: Kwai Chung|Kwai Hing|Kwai Fong|Tsuen Wan|Tsing Yi|Fo Tan|Tai Po|Tuen Mun
Click here for Express Whatsapp: https://cutt.ly/51188503
*Terms and conditions apply, please contact our staff for details.
*Terms and Conditions: Offer is subject to availability while stocks last. This offer is only applicable to new registered customers of Supreme Mini Storage. In case of any dispute, the decision of Supreme Mini Storage shall be final. Registrants have read this Disclaimer page and agree to the Personal Data and Privacy Statement and are willing to receive promotional information.