Enjoy Winter Solstice Festival|Item Storage|One Storage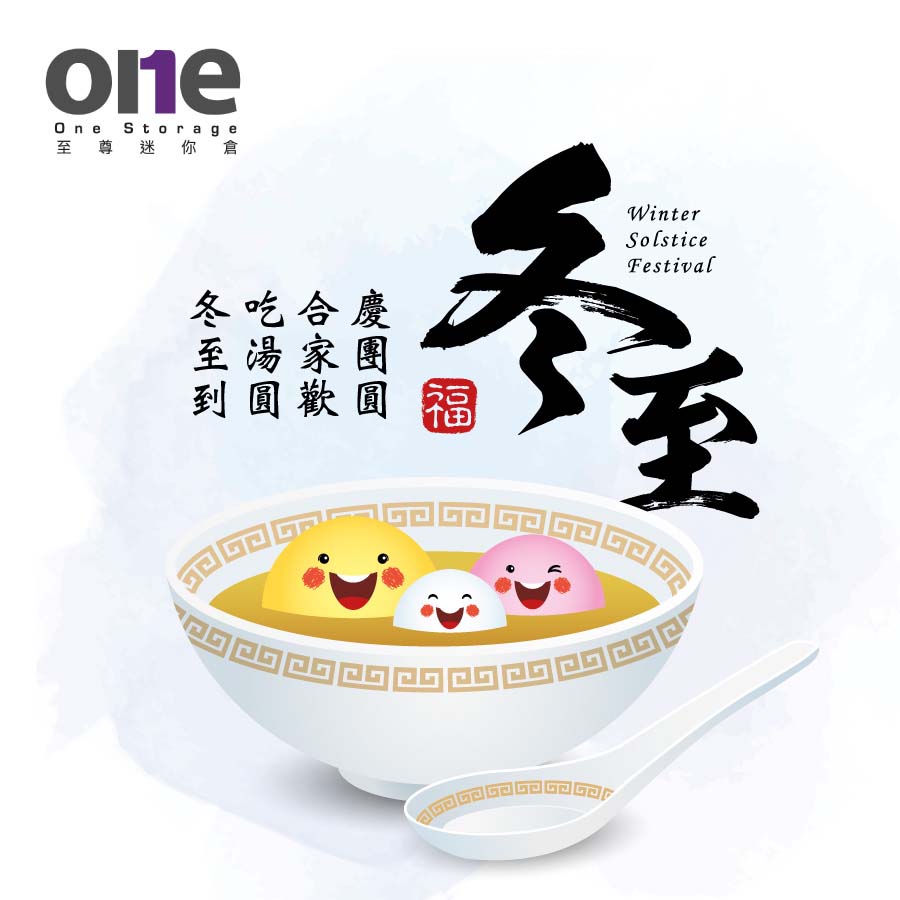 happy Winter Solstice to everyone! The winter solstice is the most important and well-known solar term among the twenty-four solar terms. This year it is on December 21st. Doing winter is still a custom that every family will keep. It just happens that the typhoon "Rey" has just weakened, which is a good opportunity to meet together!
Instead of always worrying about typhoons, you have to worry about damage to your home on a good day of reunion. It is better to find a safe place for long-term storage!
One Storage Extreme Mini Storage is your good choice! There are nearly 30 branches in all districts of Hong Kong! The warehouse is equipped with a 24-hour security system and an air-conditioning constant temperature system, and it is guaranteed to comply with the fire protection regulations and the requirements of the mini warehouse. Any items stored in the warehouse are safe and assured!
Want to find a trustworthy mini-storage for valuables? Don't miss the limited discounts offered by One Storage Supreme Mini Storage!
Now successfully register for 12 months to enjoy a special discount, plus 1 month of free warehouse rent*! 40% off 12+1*, hurry up and register for an appointment!
-----------------------------

-------------------------------------
Kennedy Town | Tai Po | Chai Wan | Siu Sai Wan | Wong Chuk Hang | San Po Kong | Yau Tong | Kwai Chung | Kwai Hing | Kwai Fong | Tsuen Wan | Tsing Yi | Fo Tan | Tuen Mun
*Terms and conditions apply, please contact our staff for details.
*Terms and Conditions: Offer is subject to availability while stocks last. This offer is only applicable to new registered customers of Supreme Mini Storage. In case of any dispute, the decision of Supreme Mini Storage shall be final. Registrants have read this Disclaimer page and agree to the Personal Data and Privacy Statement and are willing to receive promotional information.