National Lazy Day | One Storage | Mini Storage
Release Date: 10-08-2020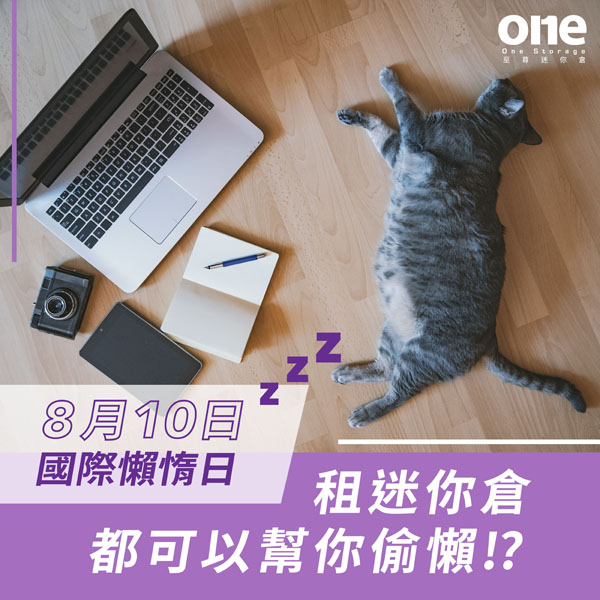 International Laziness Day is celebrated on 10 August every year.💤 Do you have any laziness secrets? Leave a comment and let us know!😁
Some people say that lazy people are the smartest people and know how to prepare themselves for laziness. For those of you who have to clean your home every day, you should be smart enough to put your groceries in the mini storage first thing in the morning, so that you can dust less, your house can be taken care of and you have more time to shake off the dust and cook!
Rent from only $300, find us now!
=====

*Conditions apply
Terms and conditions: *Specified warehouse type and prepayment required, limited quantity, price varies according to size and latest promotion. Please contact us for details. Only applicable to first-time new customers and cannot be used in conjunction with any other offers, the decision of Supreme Mini Storage is final.
📣 Choose from nearly 30 premium mini storage units in Hong Kong - follow the latest fire safety guidelines