Christmas decoration collection 2.0!|One Storage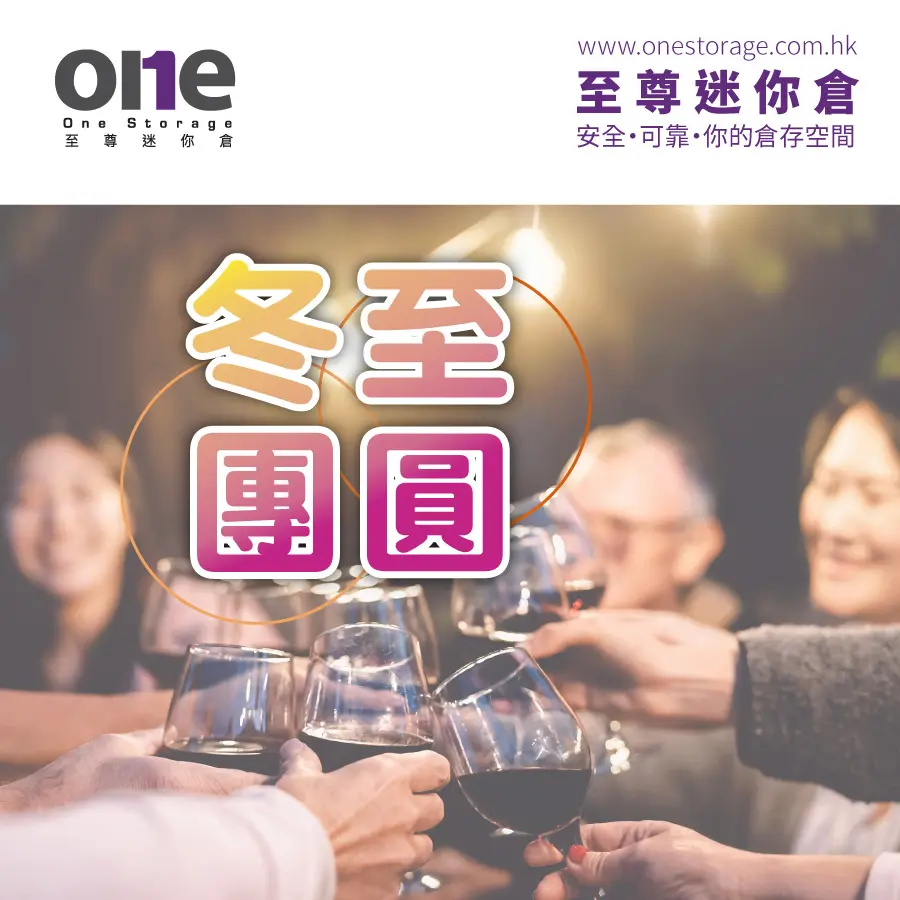 We wish you all a happy winter solstice and a happy family reunion. Winter Solstice is very important to the Chinese people. I believe we have all heard of the Winter Festival, and we all eat together with our families during the winter, especially the elders in our families prepare a lot of good food. Of course, food should be accompanied by wine. Have you ever bought too much wine and there is no place to put it in the restaurant? Have you ever thought that mini storage can be used to store wine?
Instead of worrying that the valuable items of wine will be spoiled and deteriorated if stored improperly at home, why not put them in mini storage? Why? Because One Storage is equipped with 24-hour security system and air-conditioning system to ensure that the wine will not be affected by the weather. And One Storage also guarantees to meet the fire regulations and mini storage requirements, so any items stored in the storage are safe and secure!