Mini Storage | Don't want to destroy your family for your first love? | First Love Items 2.0 | Happy White Valentine's Day | One Storage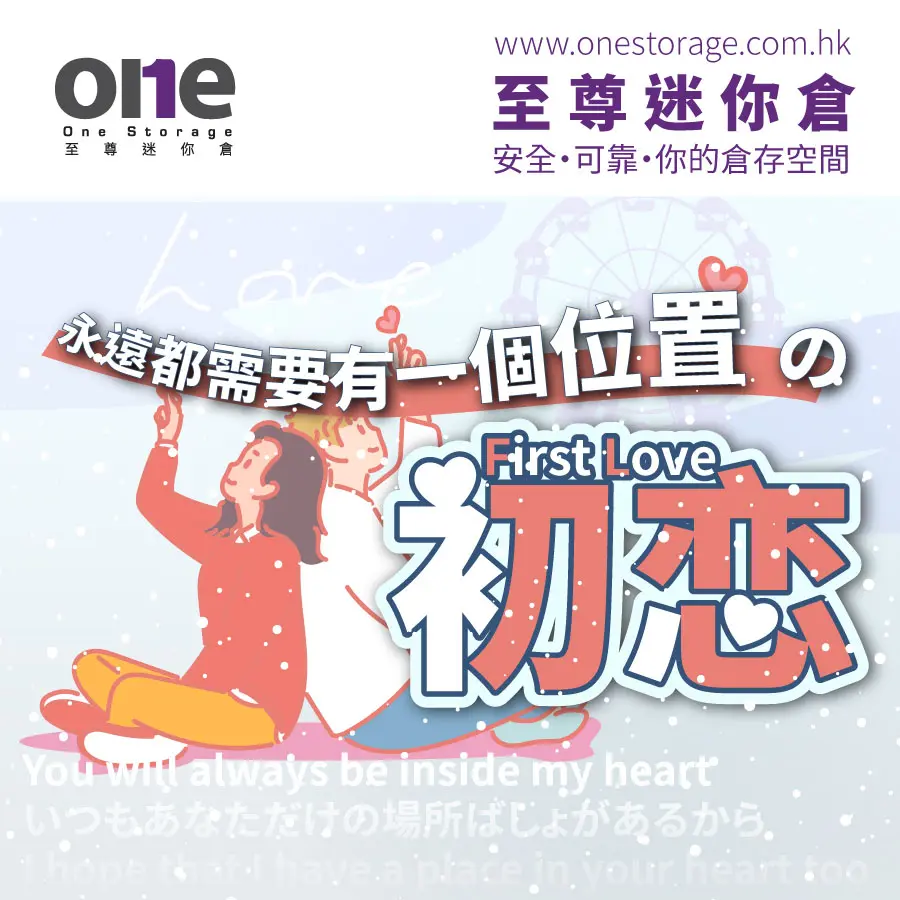 Recently, First Love became popular because of Netflix's hit series First Love, which led to the theme song of First Love released in 1999 and sung by Utada Hikaru to the top of Taiwan's music charts, and Utada Hikaru also said that it was amazing that a 15-year-old song reached the top of the charts 24 years later. I don't know if you have watched the first love series? But I heard that many couples break up to find their first love. I believe that many of them have secretly saved their first love's memory items. But you save enough hidden? Or is it well preserved? Have you ever tried to keep the memories of the items due to improper preservation and deterioration?
至尊迷你倉主頁:https://onestorage.com.hk
In the past, some Internet users have asked for help online, there are some personal items need to be kept for a long time, but can not be stored at home, if the things are more, put the bank safe deposit box is certainly not a wise choice. If you have a lot of stuff, it is not wise to put it in a bank safe deposit box. Why? Because Supreme Mini Storage is well-equipped.
First: Supreme mini storage has all-weather constant temperature air conditioning system operation
Guaranteed humidity and temperature inside the warehouse are very suitable for storage. It will not deteriorate the quality of the goods.
Second: security is strict and safe
The cctv alarm system operates 24 hours a day to ensure the safety of the goods in the warehouse.
Third: Full compliance with the Fire Services Department's fire prevention guidelines
I believe that the fire incident of mini storage will affect many people's confidence in mini storage, therefore, we learn from the lessons of the experts and fully comply with the fire prevention guidelines of the Fire Department. To avoid unpleasant incidents.
If unfortunately your lover finds out that you still have your first love's belongings, it's hard to guarantee that you won't get into a quarrel, so in order to live happily with your partner, it's better to keep your memories in mini storage. The living area is best left to the current partner.
至尊迷你倉主頁:https://onestorage.com.hk