Chinese New Year! How to deal with home groceries? |One Storage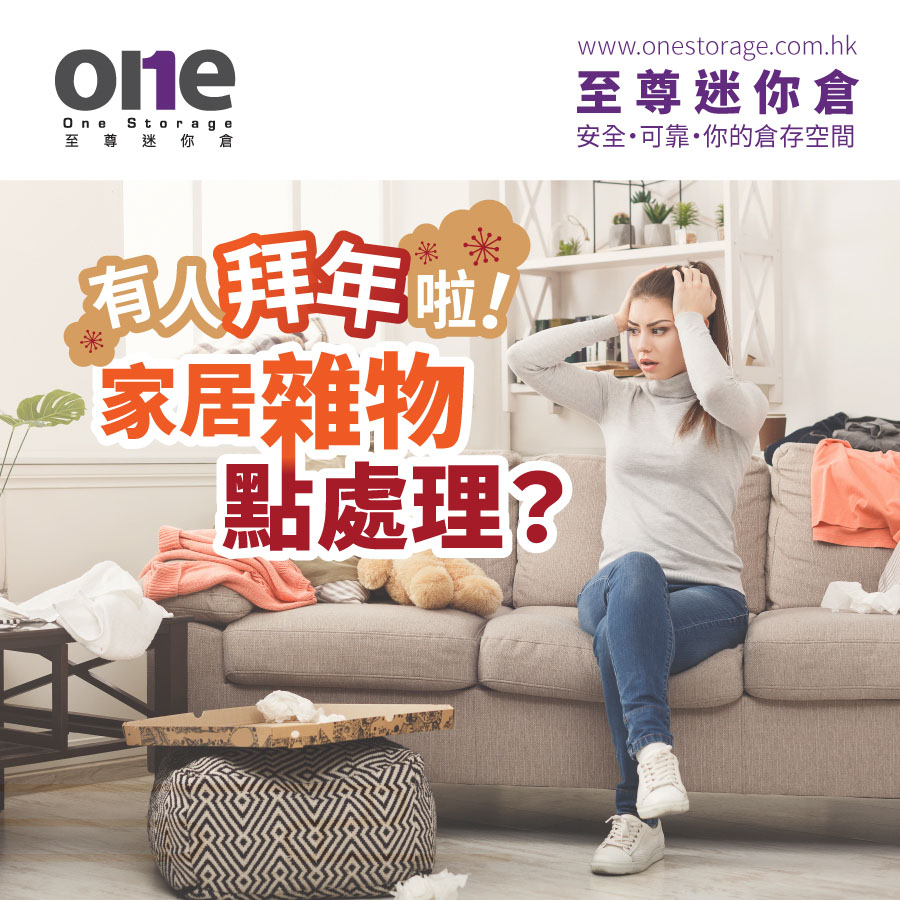 Lunar New Year is coming soon! I believe everyone is buying New Year's groceries to prepare for the Year of the Rabbit! We will all go to the homes of our friends and relatives to celebrate the Chinese New Year, but have you cleaned up your house yet? To reserve a place to eat, a few more chairs should be prepared, as well as toys and games for children to play with, and New Year's candy and chocolates that take up a lot of space. The battle of the house is on! Now look at the supreme mini storage house tips.
Storage tips a: the location of items to be clear
Different items need to have their own location, for example, the TV remote control should be placed on top of the coffee table, cosmetics in the cosmetic box. You can't just put the items anywhere, you have to return them to their original position, and now the house will not be messy.
Storage tips two: storage boxes
Miscellaneous items can be sorted into different storage boxes and then placed inside the cabinet or stacked upwards so that it will not be cluttered.
Storage tip 3: Put seasonal items in the storage room / grocery room / mini storage
Infrequently used or seasonal items can be placed in the storage room/grocery room/mini-warehouse instead of piling them up in the living room and places where guests will see or use them. If you don't have a utility room, you can consider renting mini storage, and our mini storage is your first choice! Why? Because Supreme Mini Storage is fully equipped with 24-hour self-service storage, easy access at any time; 7 x 24-hour intelligent security access system; high-definition security monitoring and alarm system; full compliance with the Fire Services Department's fire prevention guidelines; and all branches are equipped with 24/7 operation of constant temperature air-conditioning system. There are lots of offers, so contact us now to get a quote!
It's not difficult to organize the clutter in your home, it only takes a little effort and time to organize your house in a good way! I wish you all a happy and fat year of the rabbit! Have a happy New Year with your relatives and friends!