3 Tips! One Storage teaches you how to take care of your shoes in rainy weather! |Shoe Care|One Storage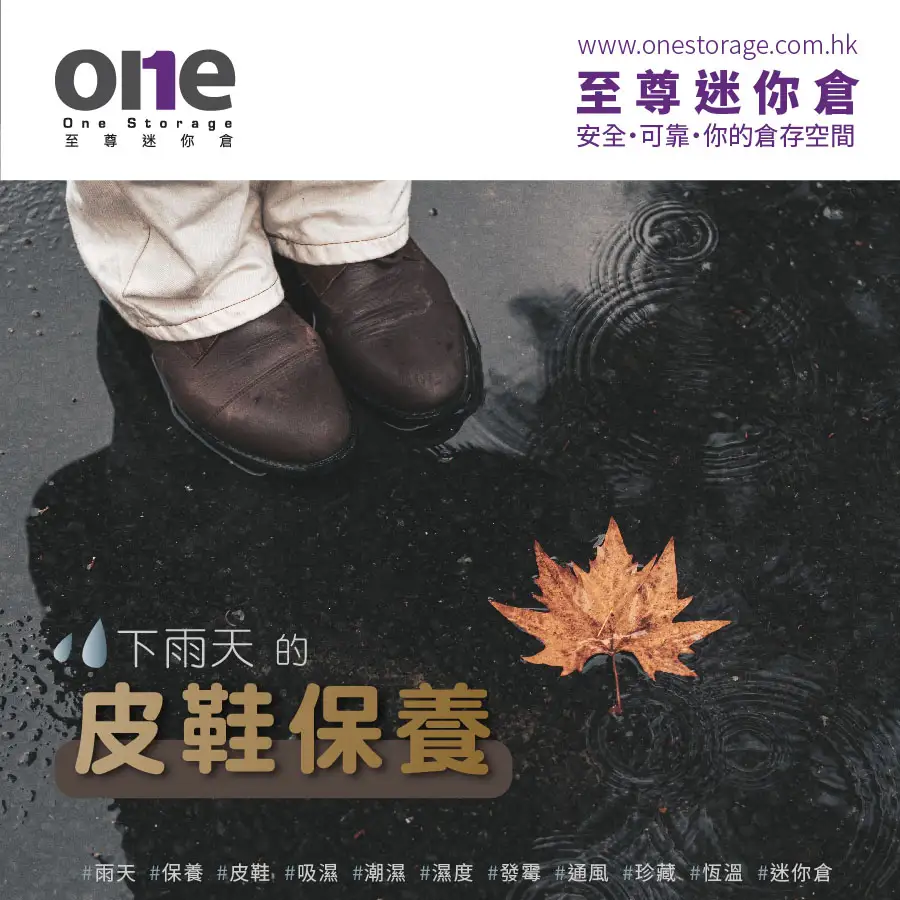 Many guys have one or two pairs of leather shoes, whether it's for styling or going to work and school, leather shoes are always the choice of many people. But from time to time, it rains in Hong Kong, so what should you do when your shoes get wet? Don't worry! Follow our One Storage's tips on how to maintain your shoes!
Tips to maintain leather shoes 1 - newspaper absorbing moisture
Newspaper has a very powerful ability to absorb moisture, use newspaper into the shoes, you can slowly absorb the water in the shoes, and placed in the window and other ventilation position, leather shoes will slowly become dry.
Tips for maintaining leather shoes 2 - Washing leather water
Try using leather cleaning water (shampoo) and gently rub it on the surface of the shoes, then use shoe polish to fill the color difference of the shoes, the color spots produced by the mold will not be too obvious.
Maintenance of leather shoes tips 3 - suede maintenance
Suede shoes are the favorite of many people, but they are very difficult to maintain, once stained, there will be very obvious marks. You can try to use suede wipe to stick away the stain on the suede little by little.
But in Hong Kong, even if it doesn't rain, the weather is still quite humid, and leather shoes at home may also have problems. Don't want your beloved shoes to get moldy? Look for our One Storage mini storage!
Our warehouse is permanently air-conditioned to ensure the balance of humidity and temperature in the warehouse, so that all your items are not affected by humidity! We also support 24-hour storage and retrieval, whether it's for shoes, sneakers, handbags or models, it's easy!
Have a collection you want to store? Don't miss the limited offer from One Storage!
Now you can get a 40% discount for successful registration, so register now!