What to do on Halloween? |Halloween Party Preparation|Hong Kong Halloween 2022 | Wong Chuk Hang Mini Storage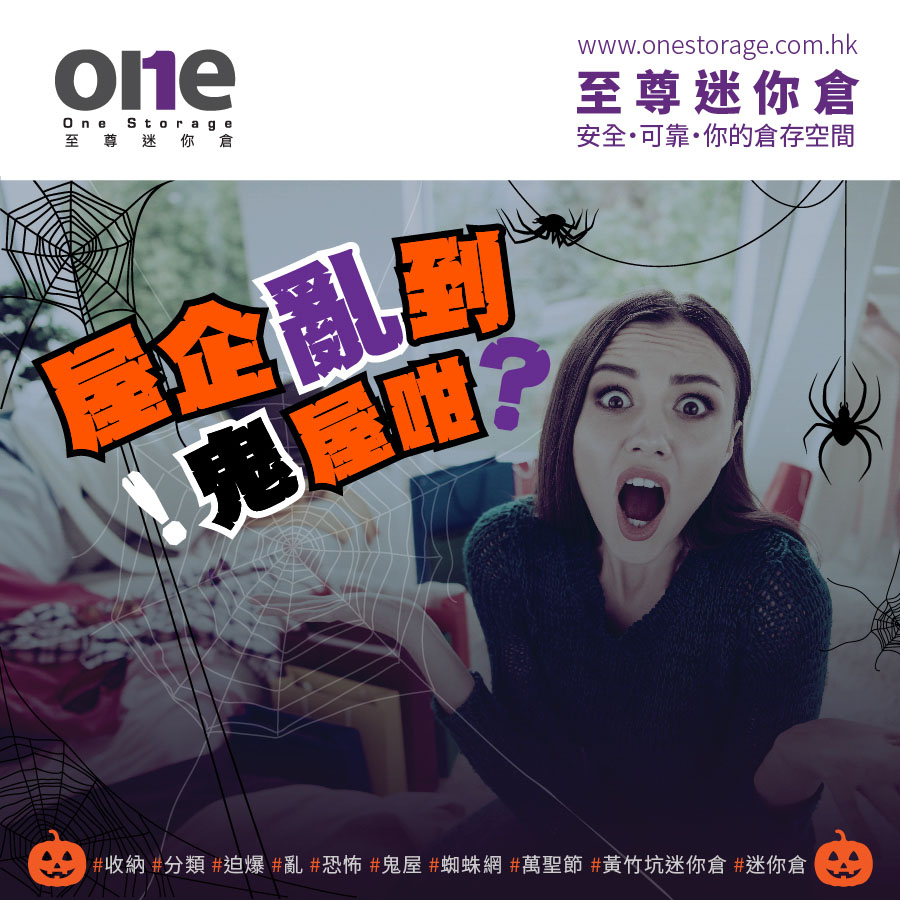 Halloween is just around the corner! Have you decided where to go for Halloween? To Disney's Haunted Mansion 2022 with friends? Or do you want to go to the Halloween event at Ocean Park? Hello Hello Halloween cosplay with friends? Do you know if there will be people cosplaying the miniature warehouse? See a miniature warehouse around the line should be very interesting, ha ha. Before you go to the Disney or Ocean Halloween event remember to check their opening hours, not like the Supreme Mini Storage open 24 hours at any time it. If you want to have a Christmas party in your house, you may want to ask your friends to join you. Then what Halloween props do you need to prepare if you are having a party in your house?
Halloween decorations diy decorations items?
Last year into the mini storage to come back to life, Halloween in addition to pumpkins, there can be bought spider webs small spiders, etc., and ghosts, skeletons and so on the classic Halloween atmosphere props.
Before decorating, please put away your home clutter to make room. Do not pile up the house full of miscellaneous items, so that the house really looks like a haunted house so chaotic ah! Remember that Halloween is a holiday event, so don't turn your house into a daily Halloween.
In addition, it is almost the end of the year, we recommend that you put away or break away from the household clutter. Not everyone is as willing to part with their belongings as the master of parting with their belongings, but it is much easier to put all kinds of useful miscellaneous items into mini storage to ensure a tidy space in your house. If you are using the mini storage in Wong Chuk Hang, you can even pack up and go to Ocean Park to play, or cosplay and put away immediately. I hope that in the future, even Lantau Island has the Supreme Mini Storage, then the sky is convenient, see which Supreme Mini Storage recently you.
-------------------------------------
Click to check our latest offer now
Talk to us: https://m.me/onestorage
-------------------------------------
✅ 24-hour easy access at any time
✅ 7x24 smart security access system
✅ HD security monitoring and alarm system
✅ Comply with latest Fire safety guidelines
✅ Constant temperature air-conditioning system
Hong Kong Island:
Siu Sai Wan | Chai Wan | Tin Hau | Kennedy Town | Wong Chuk Hang
Kowloon:
Yau Tong | Kwun Tong | San Po Kong
New Territories:
Kwai Chung | Kwai Hing|Kwai Fong | Tsuen Wan | Tsing Yi | Fo Tan | Tai Po | Tuen Mun
Express Whatsapp: https://cutt.ly/51188503
*Terms and conditions apply, please contact our staff for details.
*Terms and Conditions: Offer is subject to availability while stocks last. This offer is only applicable to new registered customers of Supreme Mini Storage. In case of any dispute, the decision of Supreme Mini Storage shall be final. Registrants have read this Disclaimer page and agree to the Personal Data and Privacy Statement and are willing to receive promotional information.