"Yayoi Kusama: 1945 to the Present" comes to M+ Museum! |Art Collection|One Storage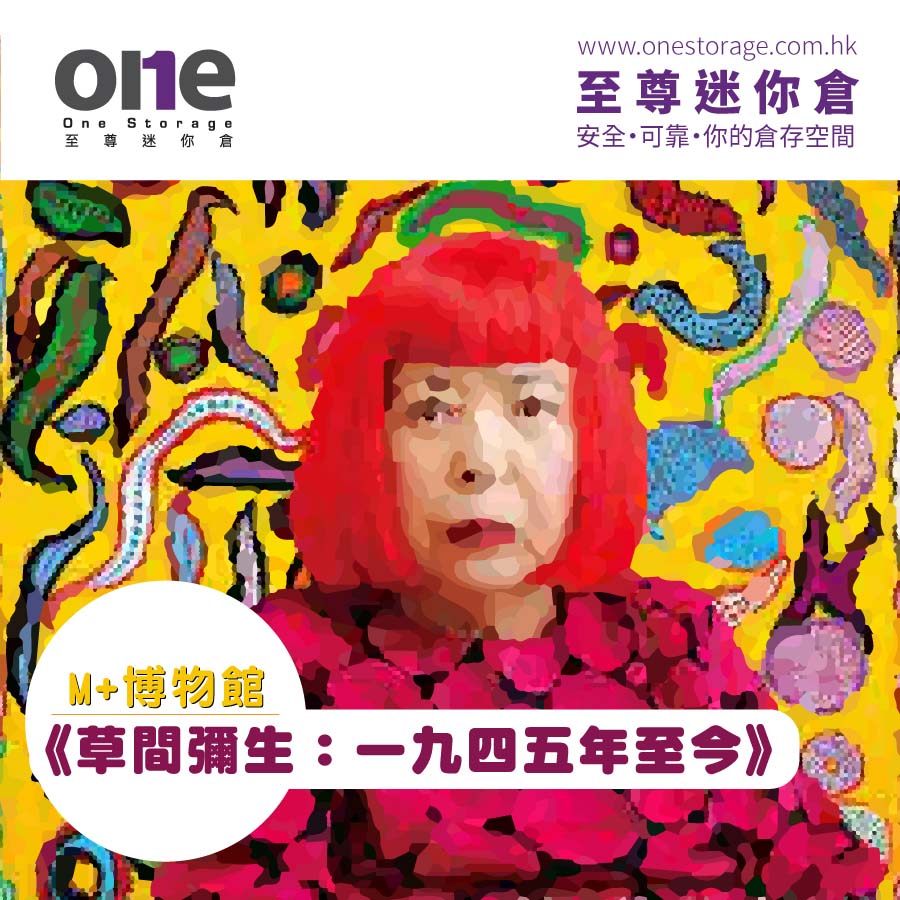 This Saturday, the West Kowloon Cultural District Museum M+ opens its doors to the public with the following notable exhibition: Yayoi Kusama - 1945 to the Present. This is the largest retrospective of Yayoi Kusama in Asia other than Japan, with 203 pieces of her works on display. Do you have a habit of buying artworks? Where will you put the artwork after you buy it? I wonder if there is anyone who puts artworks in mini storage? I'll ask the mini storage branch in advance.


What do you think of when you talk about Yayoi Kusama? You immediately think of polka dots? Or is it the handbag that she collaborated with LV? Do you think her art is really influential? As a national treasure of Japan, she has a great influence. She collaborated with Yayoi Kusama when Marc Jacobs was the chief designer of the international brand LV, and her works were very popular. Do you have the impression that in the past, you would see hipsters using LV handbags with polka dots on the street? Do you think it's moldy? In fact, it is not, but the handbag really needs to be well cared for.


In addition to handbags, I believe we all have many beloved treasures, souvenirs (or miscellaneous items) that we want to keep well and carefully, and also to make more space for our homes. For example, leather handbags or clothes need to be stored well, not just anywhere, but it is impossible to turn on the air conditioning at home 24 hours a day, and it is impossible to maintain a suitable environment to keep leather handbags and clothes for a long time.


We at One Storage can help you! One Storage's 24-hour temperature control system will help you store your designer handbags, and limited edition models need to be stored well. If you need it, you can contact the staff of Supreme Mini Storage for more information.


One Storage's 40 locations are dedicated to providing you with quality service! There is a 24-hour constant temperature system in the storage room, so you can store all your treasured handbags and clothes in One Storage, and you can also store your collection in display boxes, not only to protect them, but also not to worry about taking up space at home.


If you want to buy new handbags and clothes, you don't have to worry about the lack of space in the house!
-------------------------------------
Click to check our latest offer now
Talk to us: https://m.me/onestorage
-------------------------------------
✅ 24-hour easy access at any time
✅ 7x24 smart security access system
✅ HD security monitoring and alarm system
✅ Comply with latest Fire safety guidelines
✅ Constant temperature air-conditioning system
Hong Kong Island:
Siu Sai Wan | Chai Wan | Tin Hau | Kennedy Town | Wong Chuk Hang
Kowloon:
Yau Tong | Kwun Tong | San Po Kong
New Territories:
Kwai Chung | Kwai Hing|Kwai Fong | Tsuen Wan | Tsing Yi | Fo Tan | Tai Po | Tuen Mun
Express Whatsapp: https://cutt.ly/51188503
*Terms and conditions apply, please contact our staff for details.
*Terms and Conditions: Offer is subject to availability while stocks last. This offer is only applicable to new registered customers of Supreme Mini Storage. In case of any dispute, the decision of Supreme Mini Storage shall be final. Registrants have read this Disclaimer page and agree to the Personal Data and Privacy Statement and are willing to receive promotional information.