Hong Kong Pet Festival 2022! |Pet Products|One Storage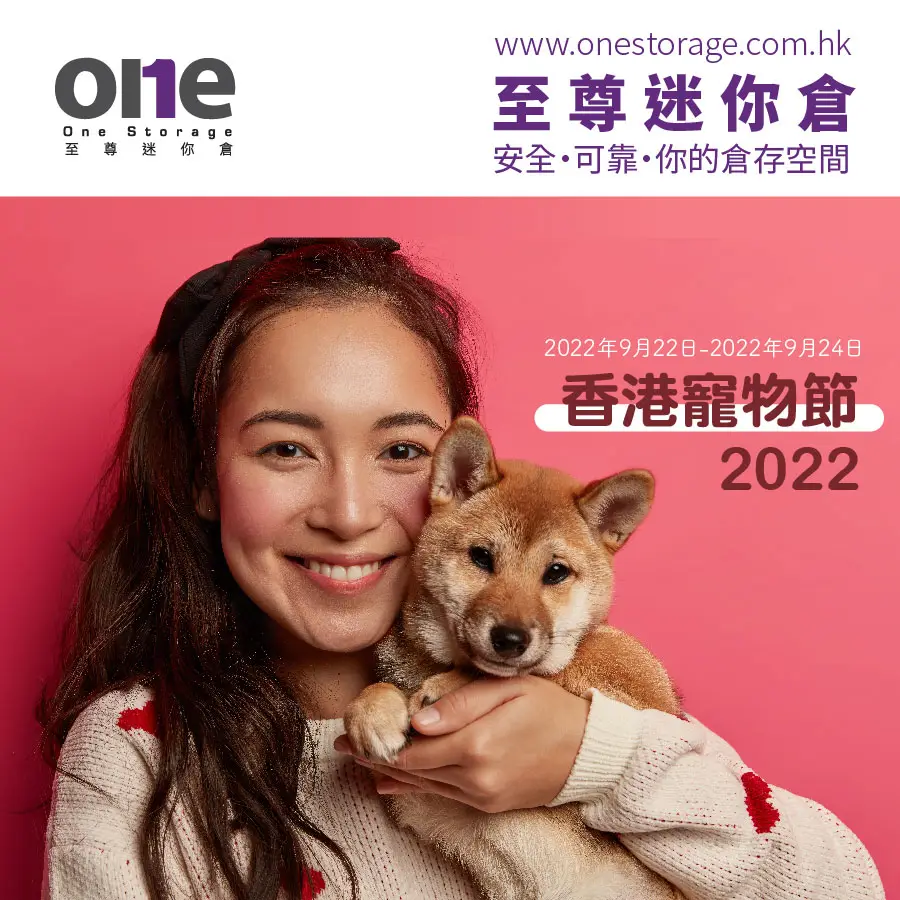 Nowadays, many friends not only have pets, many people will regard their pets as their beloved babies, to create a better and more comfortable life for them, is the goal of many friends. If you are also, you must pay attention to the Hong Kong Pet Festival 2022! The Hong Kong Pet Festival 2022 will be held at the Hong Kong Convention and Exhibition Centre from September 22, 2022 to September 24, 2022!
The Hong Kong Pet Festival will bring together famous pet food and equipment brands from all over the world in an exhibition, and because the Hong Kong Pet Festival is a pet-themed exhibition, all participants will be able to bring their beloved pets along to visit all the booths and watch the exciting programs.
The Pet Festival is of course very attractive to all owners and pets, nowadays Hong Kong people have more and more diversified pets, so the requirements and types of pet products are much more complicated.
Turtle
Hong Kong now has a lot of friends keep turtles, and there are actually two major types of turtles, one is water turtles and the other is land turtles, the two need a very different environment! The excrement of water turtles actually has a very strong odor, so the water must be changed and cleaned regularly in the tank, and the tank should also have adequate equipment, such as floating tables, ultraviolet lamps and water filters. In the case of land tortoises, the main point is that they get bigger with age, so it is better for them to live outdoors, and it is better to have a rooftop or a grassy area at home.
Chameleon
Chameleons are also a popular pet recently, they live in trees and feed on insects as their main food! Many people do not know that one of the reasons for chameleons to change color is to adjust their body temperature, when they feel cold they will become darker, when they feel hot they will become lighter, so when taking care of chameleons, it is important to have a reasonably sized breeding box and install the right light is also very important to be well prepared!


Squirrel
In recent years, more and more people are choosing to keep hedgehogs, but there are only a few types of hedgehogs that are suitable as pets, so pay close attention to them. Most pet squirrels are small, do not need to hibernate and can withstand the cold, and have a lifespan of about 4 to 7 years. Squirrels are a little different from common pets in that they generally only need to be fed once every two days, but adequate water is very important for squirrels and they should be hydrated frequently.
There are so many different kinds of pets nowadays, and they all need different supplies! Different pets have different tools that their owners need to buy! And to prepare for the different pets at home, so that they can have a happy home! So it's really smart to buy different value and quality pet supplies in the Hong Kong Pet Festival! But a cozy home must be clean and safe, so it is important to keep the home tidy at the same time.
Do you want to buy more pet supplies at the Hong Kong Pet Festival, but don't want to reduce the living space for yourself and your pet? In fact, you can consider putting the pet supplies that you don't use frequently or for preparation into mini storage, so that you and your precious pets can have better living space!
Whether you want to create a better life for you or your precious pet, one storage service can be your little helper! But with so many mini storage units on the market, you don't know how to choose? One Storage is a great choice for you! One Storage has 40 stores in Hong Kong, so it's convenient for people who live in any district. The One Storage is designed to meet the fire and safety requirements, and we support our customers in picking up and storing at any time, so we can do our best for you!
-------------------------------------
Click to check our latest offer now
Talk to us: https://m.me/onestorage
-------------------------------------
✅ 24-hour easy access at any time
✅ 7x24 smart security access system
✅ HD security monitoring and alarm system
✅ Comply with latest Fire safety guidelines
✅ Constant temperature air-conditioning system
Hong Kong Island:
Siu Sai Wan | Chai Wan | Tin Hau | Kennedy Town | Wong Chuk Hang
Kowloon:
Yau Tong | Kwun Tong | San Po Kong
New Territories:
Kwai Chung | Kwai Hing|Kwai Fong | Tsuen Wan | Tsing Yi | Fo Tan | Tai Po | Tuen Mun
Express Whatsapp: https://cutt.ly/51188503
*Terms and conditions apply, please contact our staff for details.
*Terms and Conditions: Offer is subject to availability while stocks last. This offer is only applicable to new registered customers of Supreme Mini Storage. In case of any dispute, the decision of Supreme Mini Storage shall be final. Registrants have read this Disclaimer page and agree to the Personal Data and Privacy Statement and are willing to receive promotional information.