Mini Storage | SOGO Thankful Week2023|Shopping discount|Space solution| One Storage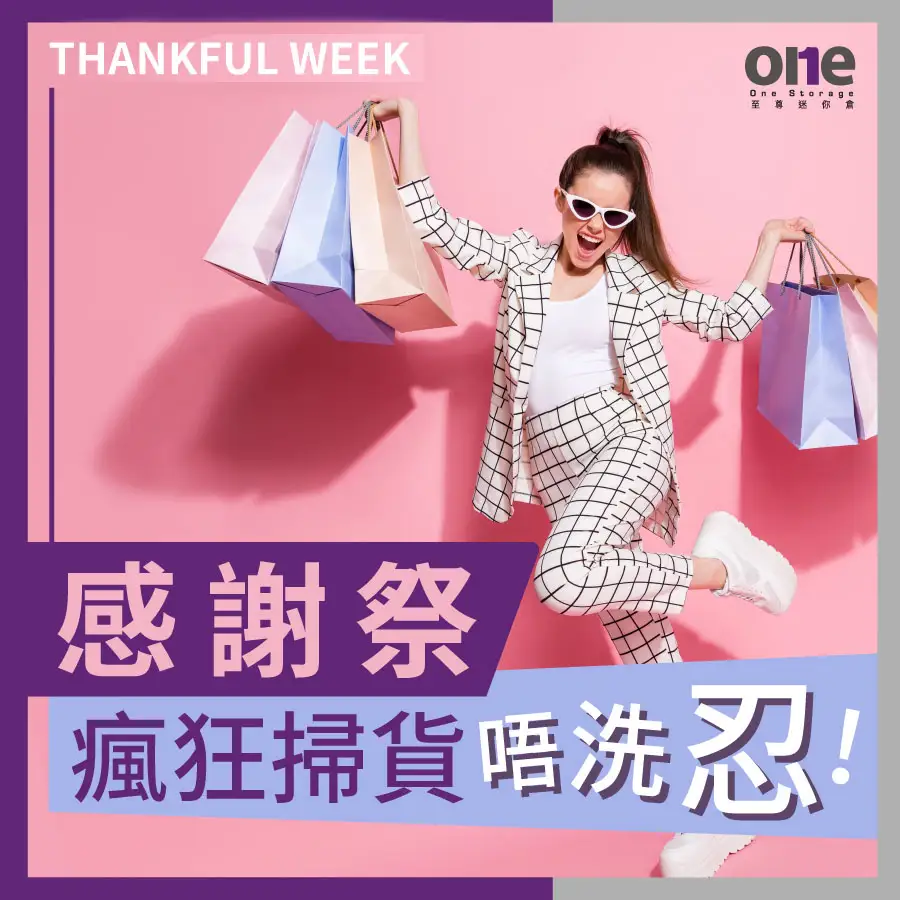 In the bustling life of Hong Kong, everyone is working hard, but occasionally we need to give ourselves some small rewards! I believe that many friends are ready to buy their favorite products during the SOGO Thankful Week in Causeway Bay in the coming spring of 2023.
Every year, the Sogo Thanksgiving Festival will launch various discounts, covering cosmetics, handbags, kitchen utensils and other commodities of major brands. For urban women, the most attractive thing is the handbags of major brands, which drive Causeway Bay every time.
In SOGO Thankful Week, in the past, some handbags offered discounts as low as 40% off! There are also a small number of handbags offering half-price discounts! Of course, the above are just some of the discount introductions. There are a lot of surprises and discounts in the Sogo Thanksgiving Festival every year. Of course, don't miss it, you have to discover it for yourself!


At the same time, we will attach the event details for you! Everyone can store it up and get ready when the time comes, see you in Causeway Bay! (The following information is for reference only, please refer to the official announcement for details)
SOGO Thankful week2023 SOGO Thankful Festival activity time
SOGO eStore online store activity period April 14th to May 28th
In-store event hours
Phase 1: April 28 to May 14
Phase Two: May 15th to May 28th
Everyone has their own favorite things. When encountering favorite products and attractive prices, people will naturally want to own them eagerly. But when it comes time to buy and grab your hands, there is always worry about whether there is enough space to store these trophies. Popular small appliances, various fashions and other household items need a lot of storage space to be stored. In Hong Kong, a city where space is at a premium and housing prices are very expensive, there is not enough storage space to store supplies. The problem is very common, but with One Storage, the size of the one Storage can be as big as your storage compartment, so that you can store without any worries, and the storage space can be expanded almost unlimited!
One Storagecan provide extra storage space, so that you can shop as you like, no longer worry about the lack of space in your home. Whether storing clothes, shoes, books or other items, the One Storage can meet your needs. So, hurry up and buy your favorite products, One Storage will help you solve the problem of small space and land!

*優惠受條款約束,詳情請聯絡職員。
---

作者:至尊迷你倉資深格價師 Chan Siu Jie | 做為一個迷你倉嘅價格顧問,我有好多經驗搵至尊迷你倉優惠啊,而且我仲識好多收納知識同埋方法。如果你有時間,好樂意同你分享更多關於迷你倉嘅資訊。