Father's Day Gift Guide 2.0|One Storage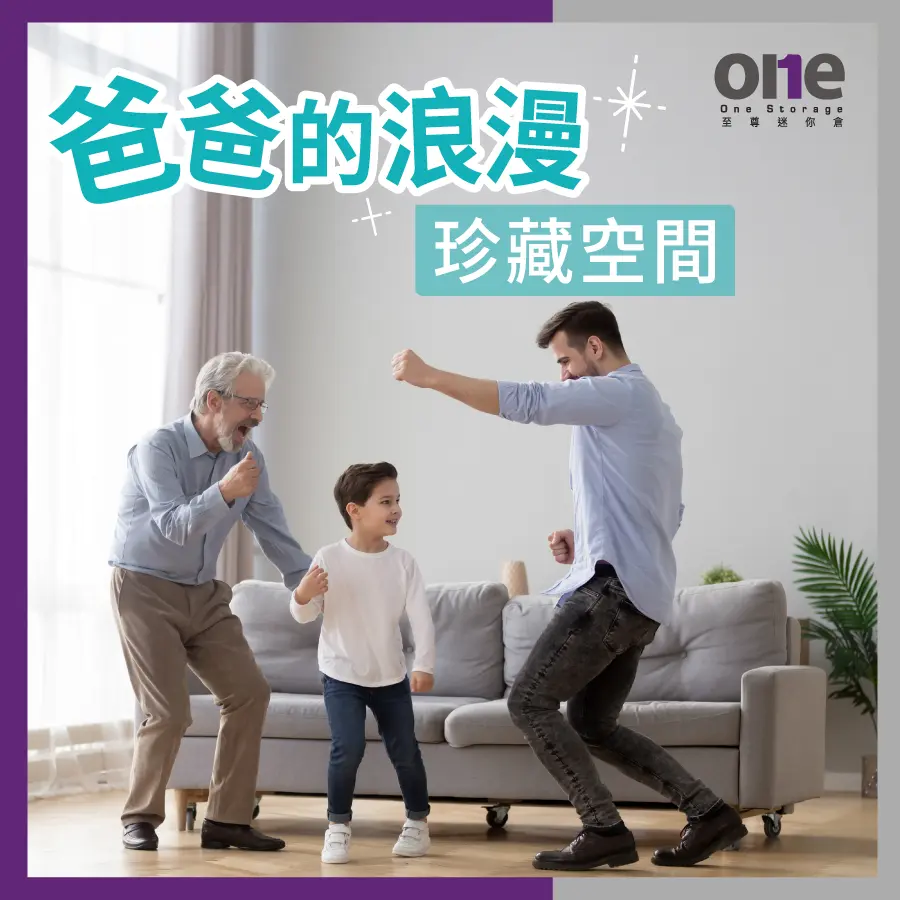 Parents take care of their children in every possible way, never complain and plan for your tomorrow. Father's Day is coming, I wonder how you will thank Dad? The editor always has a lot of ideas, and I would like to give you some suggestions. How about doing something new this year, instead of giving gifts and meals, why not give him a private space - rent a mini storage for Dad! Dad can put his treasures into the mini storage, free up more space in the home, improve the home, and make the environment more comfortable. It will definitely kill two birds with one stone! The home is bigger, and the family can celebrate Father's Day comfortably at home, so warm!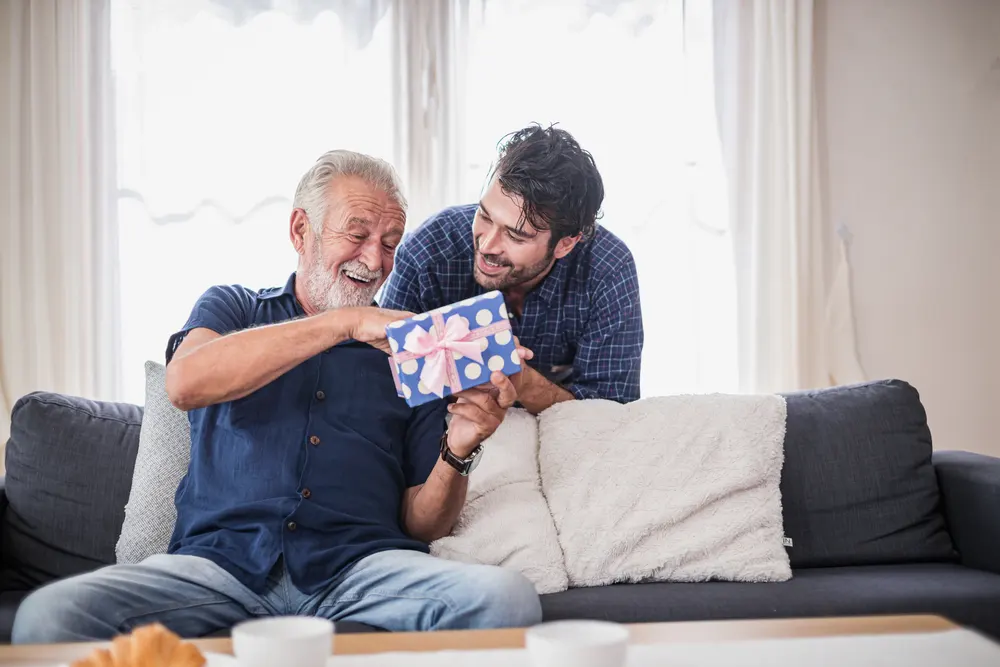 Everyone has a lot of treasures. I believe that Dad also has a lot of cameras, records, books, boutiques and toys, etc., but Hong Kong's average family space is relatively small. Allows each family member to have enough storage space. I want to collect treasures well, but my family members will complain if my collection is scattered in different corners of the house. How should I solve this problem?
Nowadays, mini-storages are located in various districts, providing storage spaces of various sizes, which can directly solve the problem of insufficient space at home but want to store treasures or sundries! The editor recommends that you go to One Storage, the supreme mini storage, to rent a small warehouse dedicated to dad, and put dad's boutiques in a good way! Supreme Mini Storage has branches in various districts. There are 42 branches in Hong Kong with convenient transportation. There is always one near your home, and it is open 24 hours. You can enjoy your favorites at any time. Supreme Mini Storage provides various types of storage services for consumers to choose from, and there are also regular limited-time discounts for super bamboo shoots, which can solve all space troubles for you and save more.
Safety-oriented supreme mini-storage, the decoration and equipment of all branches follow the mini-storage guidelines of the Fire Services Department, customers can self-storage 24 hours, equipped with a 24-hour security system and an intelligent security system to ensure the cleanliness and safety of the entire warehouse Service quality, in order to ensure that the goods stored by customers can be preserved with the highest quality.

One storage super discount, buy one get one free plus free shipping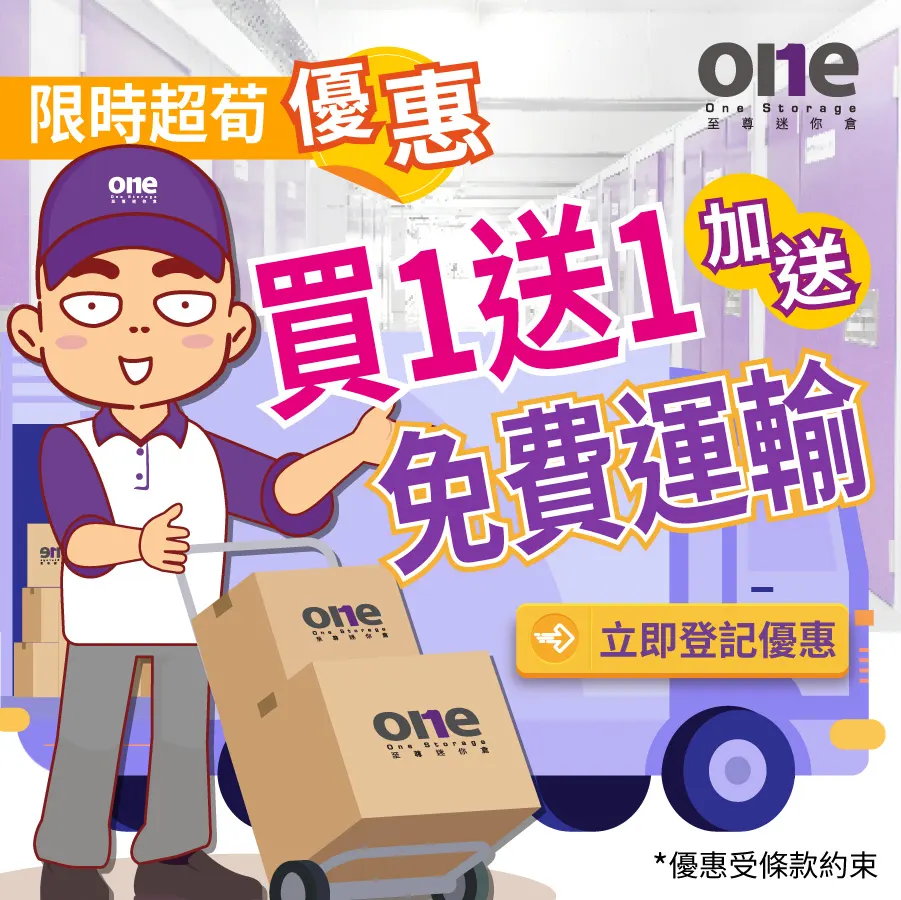 Hong Kong is a small place with an inch of land, want to save money and place, and live a more comfortable life? Putting objects into the Supreme Mini Storage will help you create space at the best price in real time, and you can put it anywhere you want! Starting this month, Supreme Mini Storage offers a variety of discounts, and the number of places is limited. If you want to use the best price to increase your space, act now, contact Supreme Mini Storage, and register to receive discounts!
The latest variety of limited offers for One Storage 👏:
1. Buy one get one free*
2. Plus get free shipping on all lines*
3. Installment plan, a cup of milk tea per day*
4. Special rebate offer for transfer customers*
5. There are also a variety of sizes and preferential combinations, and the monthly payment is more flexible^
6. Welcome to use coupons
(Limited places, full price will be restored)


作者:至尊迷你倉收納大師 Chan Tai Man | 作為至尊迷你倉嘅收納大師,我有好多迷你倉收納及推介經驗,同時都識得搵到最抵至尊嘅迷你倉,同你分享更多有關迷你倉嘅資訊。