There is a place to put the wave shirt and shoes! It's okay to buy more! |The World Cup is starting! |One Storage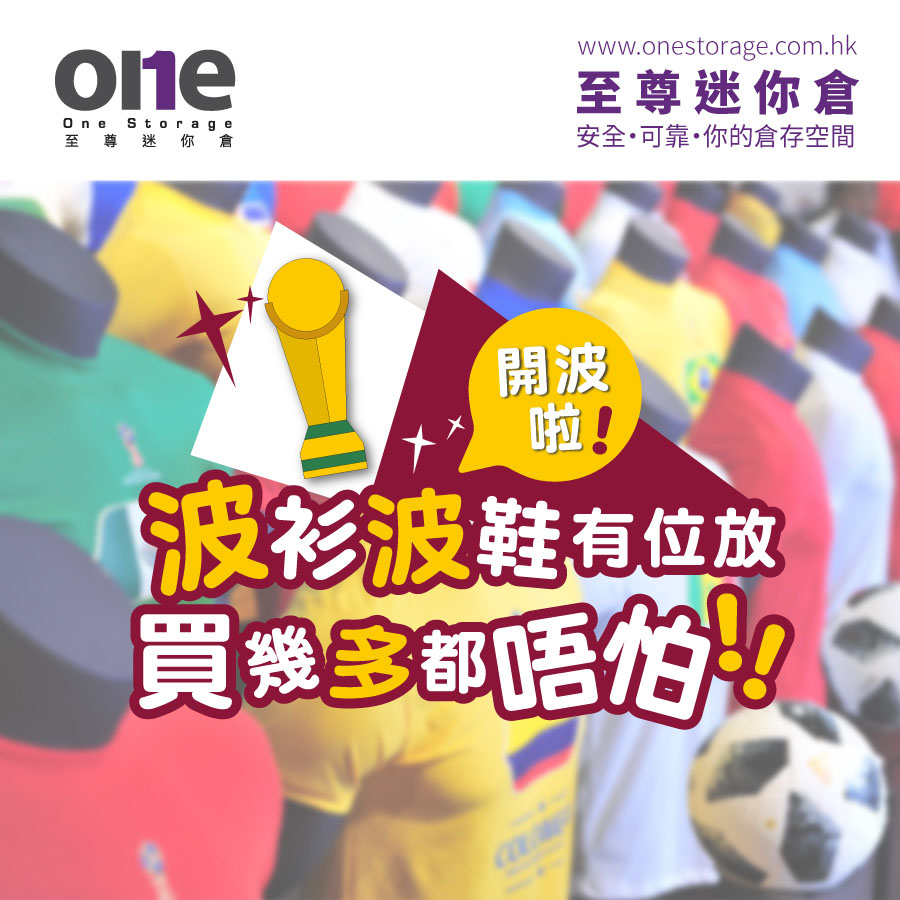 The World Cup 2022 will start soon, when will it start? Have you bought your team's shirt yet? Which team are you a fan of?
The strongest team that has won the championship many times in the past can't be mentioned without the Brazilian national team, but the national teams of Argentina, France, Spain, England, Germany, etc. can't be ignored. Which team will be the final winner? I'm really looking forward to it! And I support different teams, we all buy a lot of shirts and shoes! But we have a solution to the problem. It is to rent a mini-warehouse as a clothing warehouse so use, and it is suitable for the change of season, and put back summer shirts to the mini-warehouse, then solve the problem of space to the house, buy a lot of shirts and shoes back to the house are not surprised that the house has no space for new shirts!
In fact, every World Cup has a unique style of shirts and shoes that fans will buy to collect. Some people will buy one piece and one piece, so many national teams buy all the shirts and put them in the sun to occupy a lot of space in the house! But it is not comfortable not to buy, because there is a collection value ah! So you can put it in the mini storage, the most flat $399 in the mini storage has a storage space! Release the space in the house, return your comfortable home! If you have a big house, you can ask your friends to go up to the house and watch the show together! Plus, this year's organizers are located in Asia, so Hong Kong friends finally don't have to get up in the early morning to watch the show! You can gather with your friends to watch the World Cup together!
However, you need to find a reliable warehouse to collect your favorite clothes, and the One Storage is constantly air-conditioned and temperature-controlled to ensure that the humidity and temperature inside the warehouse are constant and will not be damp and temperature unstable. In this way, all your goods will not be affected by the humid weather in Hong Kong! You can access your own goods 24 hours a day, no matter what time you go up to carry the wave on it is very convenient ah! Plus, there is always a mini-warehouse near your house, as there are mini-warehouses all over Hong Kong, Kowloon and the New Territories! Not so fast? How many clothes you want to buy, there is a place to put them? Don't miss the limited 60% off storage offer of One Storage! Ask our colleagues in Hong Kong, Kowloon and New Territories to go to see the warehouse and rent it right away!