4 easy tips to move house | Mini Storage | One Storage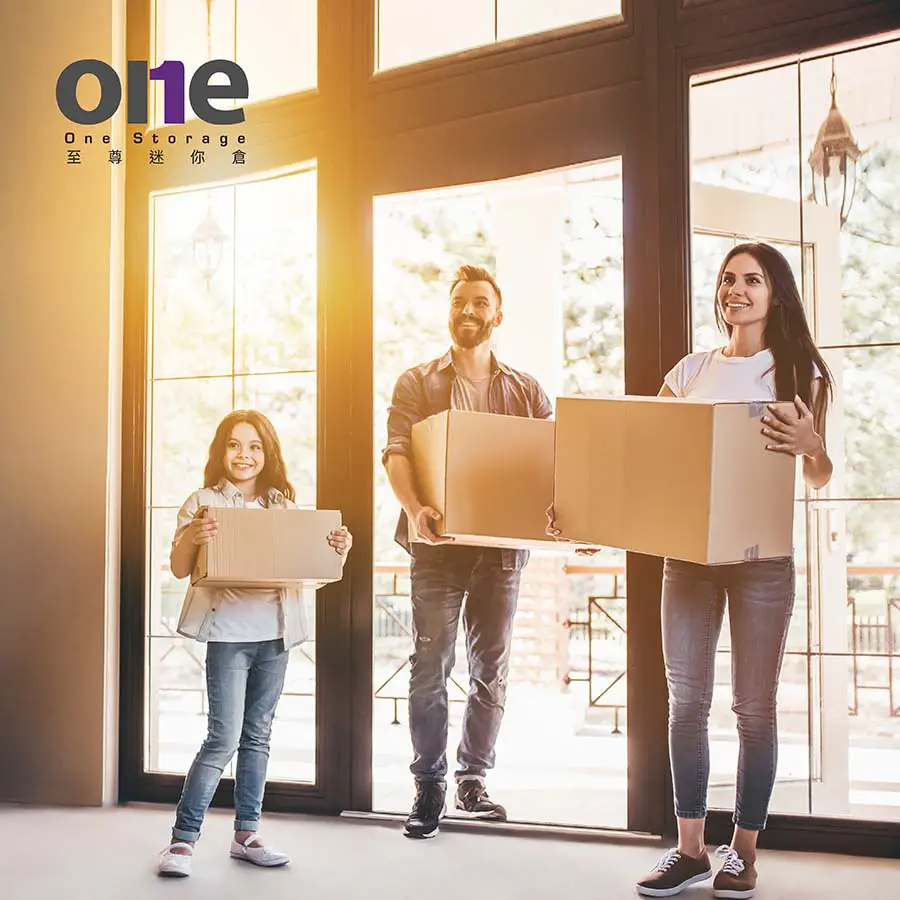 Moving house is an important thing, but we don't move house every day, so no one should be very experienced in moving house, but at the same time moving house is a very important thing, many friends tend to feel very distressed in the process of moving house, in view of this, we have prepared some tips to help you in the process of moving house!
1. Learn to break, let go and leave


In Hong Kong, it is not easy to put all the things in a small space! In addition, many people have the habit of collecting old things, many items have become obsolete or no longer used, making more and more clutter! It's time to learn to downsize, to "cut, let go, and let go"! Think carefully about what you really "need"!
2. Use moving boxes as much as possible and sort them properly

Sort all your items by room and label each box so that you can clearly distinguish them when you unpack and visually make them more tidy. Also remember to sort and mark the items that will be placed in mini storage or moved to the new house, and remember to take photos of the items for your records before sealing them.

3. Organize the "inventory"


After finishing the packing in the old house, remember to compile a "list of items" to confirm whether the items are placed in the mini storage or in the new house, and finally it will be easier to manage all the items according to the list!
4. If you rent mini storage, you should calculate the space required first.


Many people will rent mini storage for temporary storage during the moving process, but you should calculate the size of space you need in advance so that you don't waste storage space, and you can unpack most of the furniture first to use up every inch of storage space.
It's not easy to move to a new house, but after the move is completed, it's like moving into a new house, a happy and brand new start. Therefore, I hope the above tips can help you and make your move easy and hassle-free!
-------------------------------------
Click to check our latest offer now
Talk to us: https://m.me/onestorage
-------------------------------------
✅ 24-hour easy access at any time
✅ 7x24 smart security access system
✅ HD security monitoring and alarm system
✅ Comply with latest Fire safety guidelines
✅ Constant temperature air-conditioning system
Hong Kong Island:
Siu Sai Wan | Chai Wan | Tin Hau | Kennedy Town | Wong Chuk Hang
Kowloon:
Yau Tong | Kwun Tong | San Po Kong
New Territories:
Kwai Chung | Kwai Hing|Kwai Fong | Tsuen Wan | Tsing Yi | Fo Tan | Tai Po | Tuen Mun
Express Whatsapp: https://cutt.ly/51188503
*Terms and conditions apply, please contact our staff for details.
*Terms and Conditions: Offer is subject to availability while stocks last. This offer is only applicable to new registered customers of Supreme Mini Storage. In case of any dispute, the decision of Supreme Mini Storage shall be final. Registrants have read this Disclaimer page and agree to the Personal Data and Privacy Statement and are willing to receive promotional information.