Tsing Yi store, the first price of the festival, only $ 399! | One Storage
Release Date: 31-12-2020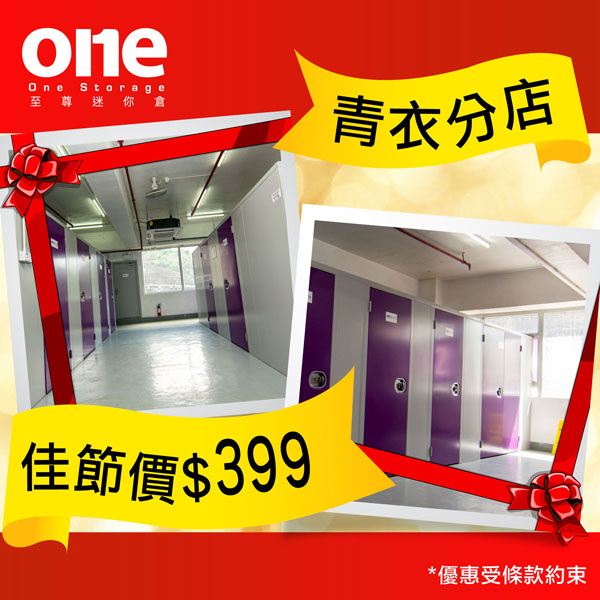 Tsing Yi store for the festive season, only $ 399!
2021 is here, the terrier is to sweep ready for the new year, toys and miscellaneous items and documents pile up house, the slippery bit is the slippery money, the supreme mini storage to help hand me, help you open up living space, stuck in the house I do not worry!
Help you to open up your living space, I am worried about being stuck in the house! This issue of the holiday selection, so you can save up to the end, together with the hard times, is the best gift? 🏃🏃
*Terms and conditions apply, please check for details
📌 Terms and Conditions.
*This offer is only valid for renting the above designated outlets with 12 months or more prepaid monthly plan from now until March 31, 2021, while stocks last, without prior notice. This offer is only applicable to new customers who rent the limited warehouse. All decisions are final.