Too much debris? Want to get more room and save money? One Storage can help you!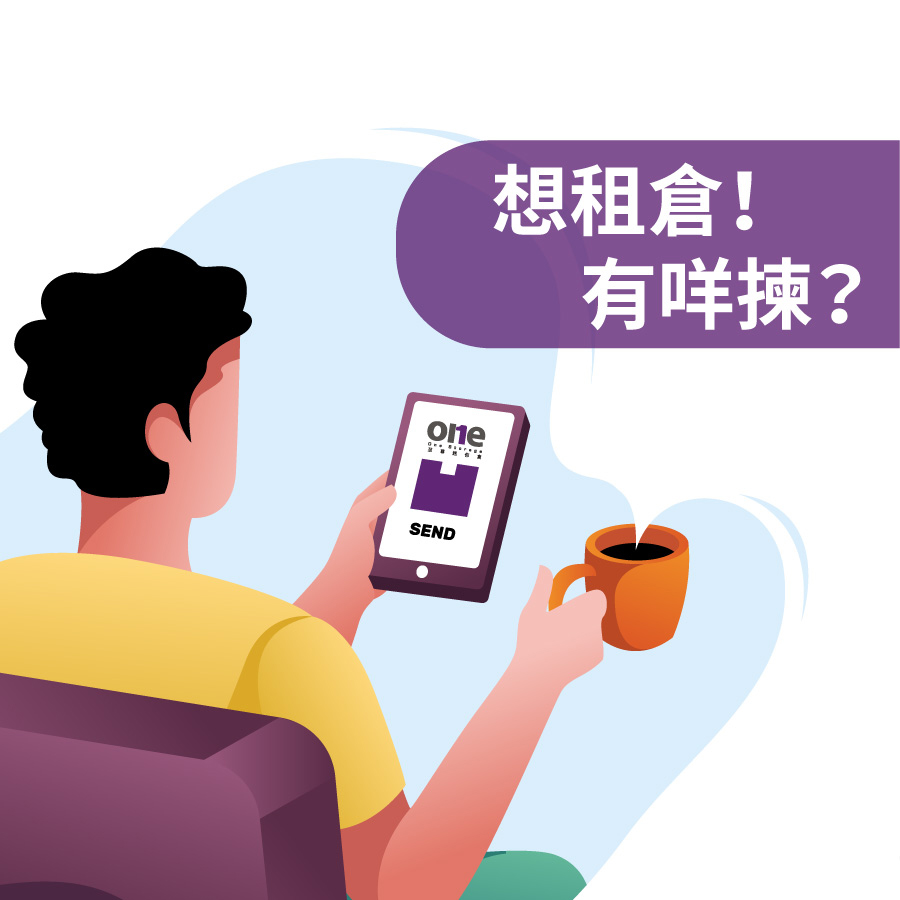 One Storage has various warehouse types in all districts of Hong Kong, so you can choose!

Most of the debris needs more space, the giant warehouse will help you! Shao Shao Sundries don't want to put the house enterprise, Shao Xiancang can help you!

There is always a warehouse type that best suits your needs and solves your space problem!
The following is a brief introduction of various warehouse types:
Small storage: about 12 square feet
16 file boxes or 10 large cardboard boxes can be placed. For example, Office needs to collect documents for at least 7 years, a series of books at home, manuscript collections, vinyl records, etc.

One Storage|Mini Storage|Business Document Storage Tips
Medium-sized warehouse: about 24 square feet
It can hold 70 document boxes or 40 large cardboard boxes. Cyclists can hold 4-6 bicycles, or can hold a wardrobe with the capacity, a good choice for seasons!

One Storage|Mini Storage|Bicycle Storage Tips

One Storage|Mini Storage|Seasonal Tips of Mini Storage
Large warehouse: about 36 square feet
100 file boxes or 75 large cartons can be placed, and large objects such as musical instruments, skis, water skiing equipment, etc. can be placed at the same time. If you have enough energy to keep your heart, the more you buy, the more it is not a problem!
Extra large warehouse: about 48 square feet
160 file boxes or 100 large cartons can be placed. The largest warehouse is most suitable for renting during decoration. All large furniture and sundries can be stored, and it is necessary for moving houses and decoration transition periods!

One Storage|Mini storage|Tips for decoration and rental of mini storage
Pick out the most suitable warehouse type for you, and think about the 72 changes in the housing and enterprise space, without any difficulty and many more!
The space can be changed more than 72, and you can save money! ? As long as you successfully register the designated plan, you will get a 40% discount and get 1 month free warehouse rent! How much does it save?
🎊 40% off 12+1 limited discount*, register now for appointment🎊 https://m.me/onestorage
--------------------------------------
Renovation and moving | Short-term rental warehouse | One Storage can help you | Mini storage | Self-storagef

-------------------------------------

One Storage-your affordable helper
✅24-hour self-withdrawal, easy access at any time
✅7 x 24-hour smart security access system
✅High-definition security monitoring and alarm system
✅Comply with the fire safety guidelines of the Fire Services Department
✅All branches are equipped with a constant temperature air-conditioning system that operates around the clock
--------------------------------------
One Storage|Mini storage|You can choose from 30 branches in Hong Kong|Space is waiting for you!
Hong Kong Island:Siu Sai Wan|Chai Wan|Kennedy Town|Wong Chuk Hang
Kowloon:Yau Tong|San Po Kong
New Territories:Kwai Chung | Kwai Hing | Kwai Fong | Tsuen Wan | Tsing Yi | Fo Tan | Tai Po | Tuen Mun
--------------------------------------
💻 Click here for express whatsapp:https://cutt.ly/5118850
☎ Enquiry Hotline:21112636
*The offer is bound by terms, please inquire for details
*Terms and Conditions: The discounts are limited, while stocks last. The discounted prices are for reference only. Please check with the staff for details. This offer is only applicable to newly registered customers of Supreme Mini Storage. In case of any dispute, Supreme Mini Storage reserves the right of final decision. The registrant has read this disclaimer webpage and agrees to the "Personal Information and Privacy Statement", and is willing to receive promotional information