One Storage|Mini Storage|9 Common Mistakes in Using Mini Storage
Release Date : 18-10-2019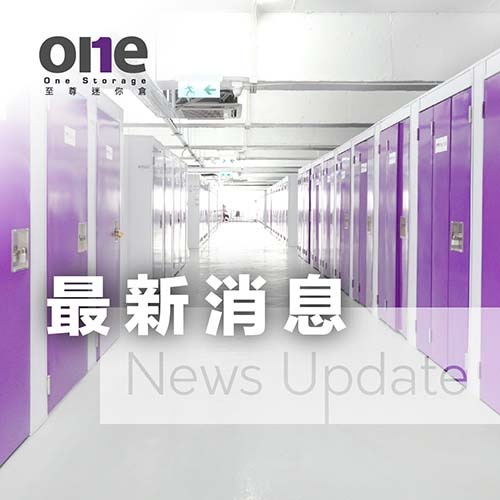 People who rent a mini-storage for the first time usually make at least one of the following storage errors. But don't be afraid! You can now fully prepare for the mini-storage information that One Storage provides you like a professional. Take a look at these 9 common mini-warehouse usage mistakes:
Lightning point 1: no insurance
Not using mini storage insurance is the most important mistake. This may mean that in the event of an accident, if something is lost or stolen, you will lose all your property. Please contact your insurance intermediary to obtain a quote covering your unit's items. Remember, don't put any items over HKD$10,000 in the mini-storage, because there is no insurance company on the market that will compensate for the losses caused by such expensive items. Therefore, please keep such items in a safe place at home or elsewhere.
Lightning Point 2: Do not check safety
Security is very important for mini storage, and it is a mistake to rent a mini storage without checking its safety. You should ask what safety measures the mini-storage company has taken to ensure that your items are in a protected condition.
Lightning point 3: no storage plan

Not having a storage plan is another common mini-warehouse use error. The boxes, tape, labels and markings you will need. It is also important to develop a mini-storage layout-put the most important items at the top, and reserve a path to access your items.
Lightning point 4: the size of the mini-storage is wrong
Knowing how much mini-storage space you need is another key factor to consider. Many users who rent mini-storage for the first time make this mistake. They ended up paying extra for the unused space. Please also use the height of the mini-storage to fully store your items.
Lightning point 5 for mini-storage: check items from time to time
Not checking items is another mistake. Over time, items may become dusty, moldy, or damaged.
Lightning point 6 for mini storage: not moisture-proof
If the building accidentally triggers the internal sprinkler system, all your belongings will be destroyed. It is a common mistake not to cover items with tarpaulins in the unit. This type of plastic tarpaulin can protect against dust.
Lightning point 7 for mini storage: not insect proof
Pests such as rats, insects, moths and silverfish can damage your belongings. Compared with mothballs, cedar balls are a better choice for natural insect control. Mothballs will make your clothes smell unpleasant and chemical substances may be harmful to the human body.
Lightning point 8 for the mini-storage: use newspapers to package items
Using newspapers instead of acid-free paper is another storage mistake. For short-term storage (1-3 months), newspapers can be used, but for long-term storage (six months or longer), newspapers are definitely not an ideal choice because ink may penetrate into the items. Instead, use acid-free wrapping paper, because chemical-free paper will not interact with your pictures, artwork, clothing, or other items during long-term storage.
Lightning point 9 for mini storage: no label
Not marking is another storage error. Many people who enter the warehouse for the first time forget to put a label on the box, which makes it difficult to know what is in the box when accessing items a few months later. Paste the labeled box list on the front of the mini-storage for easy access.