One Storage|Mini Storage | Tools and supplies needed for a successful move and how to use them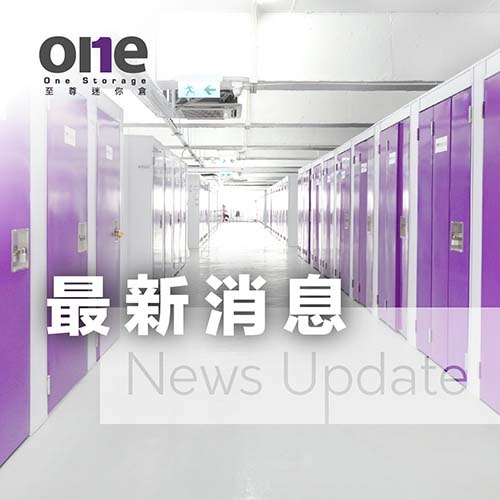 If you are in a transitional period and strive for the convenience of a mini-warehouse for your mobile project, then we know how many can participate in such a project. There are many arrangements that need to be done, and there is a lot of organization, packaging, parceling, and moving work that needs to be done.
Like almost any task, you can only be as successful as your tools. Imagine using a typewriter instead of a laptop as a writer: either your product will be affected in quality (because editing on a typewriter is not entirely easy), or (if you insist on completing the appropriate editing) ), editing on a typewriter requires a lot of labor, and you are unlikely to finish before the deadline. To be sure, having the right tools (laptops) will make a huge difference for writers.
Of course, the same is true for your move to the mini storage. At One Storage, for your life, we have tools and various supplies to help your project, and here, we dig deeper into what tools are best for certain tasks, and explain how to best use these tools.
Mini storage-understand the basics
The first thing you should do is to make sure you have the proper tools to complete your job. Here, we have listed all the tools that usually make every type of moving easier.
-Packing belt.
-Mat for moving house.
-Boxes of various sizes.
-Wrapping paper and bubble film.
-Permanent marker.
-Mattress and box spring cover, and
-Four wheel trolley
The above items are usually required for any type of moving job, but before you run out and grab them all, let us tell you how to use the above essential items in the most advantageous way.
Packing tape
This should be an obvious problem, because the tape will keep your box sealed and keep your moving mats and furniture safe. But it should be noted that packaging tape is used for packaging: avoid using other forms of tape (such as Scottish tape, masking tape, duct tape, electrical tape, etc.) to close boxes and package furniture. Other tapes may not stick well, tear easily, or do not allow you to write labels easily (or wipe off the labels). Packaging tape is made wider than most other tapes.
Moving mat
Appropriate moving mats are usually blue, but they may come in various colors. These are the best moving supplies because they are thick and durable. If the purchase/rental of cushions is beyond your budget, then old blankets and sheets will do the job reasonably (as long as they are fairly thick).
The formal moving mat will have a dark blue side, and the dark side should always be placed on the outside of the wrapped item. The point here is to make sure that the inner, light blue part of the mat is kept clean because it touches under your items.
Moving mats (and other blankets/sheets) can also act as wedges between the loaded items in your truck or mini-storage. The tighter the items are kept in a truck or mini-storage, the less likely they are to move or transfer.
Boxes for mini storage
The box is one of the most important supplies you need when moving. Be sure to buy boxes of various sizes for various items. Use smaller boxes for heavier items, and use larger boxes for lighter items. Using boxes in turn will make it difficult for you to move large boxes because they will be very heavy. These boxes may also collapse under the incredible weight of their interiors.
In addition, make sure to purchase boxes from only one supplier. If you go to some suppliers, the boxes you will use will not be easy to pile together. If you buy from a supplier, the base of the box will remain the same-only the height will change to allow more space inside.
Special boxes are specially designed for hanging clothes (closet boxes) and paintings and mirrors (picture boxes). If you want to carry items like this, then it is best to buy suitable boxes specially made for them.
Wrapping paper and bubble film
When it comes to packaging your small items, we (almost) always say that paper is the best. Bubble film can be applied to very special items (such as glassware), but most items can be made of paper (including glassware). Bubble film, as a plastic, can trap humidity, cause condensation, and eventually cause mold growth, so use it sparingly. Paper is more versatile and usually more suitable.
However, when we say "wrapping paper", we are not referring to newsprint. Although newsprint is an economical choice, the ink on newsprint can easily run off or wipe off, which can stain the contents of the package. Please stay away from newsprint unless you want to use it as shredded paper between items that have been wrapped in clean paper.
Mattress and box spring cover
As we mentioned above, you usually want to stay away from plastic to protect your items, because plastic can become a soil for condensed water and grow later. But there are some exceptions. When it comes to mattresses and box springs, we definitely found one exception.
Covering mattresses and box springs is very important to keep them clean and dusty. Leaving them exposed will definitely make you no longer want to sleep on a mattress or box spring
It is impossible to find a piece of paper large enough to cover the mattress, and it is also impossible that this piece of paper will not be torn. You can try using moving mats, but plastic covers are cheaper, and you may need at least three moving mats to cover the mattress. On the contrary, the mattress cover is specially designed to protect the mattress, and its size is like your bed: single, double/twin, queen and king.
Four-wheel trolley, pallet
The four-wheeled trolley covered by the carpet surface can easily become the best tool you can use to move your house. They allow you to roll the sofa or refrigerator to your destination, instead of letting you carry it. They allow you to stack a few boxes and save you many detours.
All these tools and supplies are indispensable for almost all moving houses. Additional tools can be adapted to specific tasks, such as refrigerator trucks (stairs designed to move refrigerators), piano slides, and ropes (for hoisting projects). Please contact your store for more information on the special tools or any mini-warehouse moving tools and supplies discussed above as your life consultant.

If you want to know more about renting a mini-storage, please contact our professional mini-storage consultant