Annual Giving Back Campaign|Mini Storage|One Storage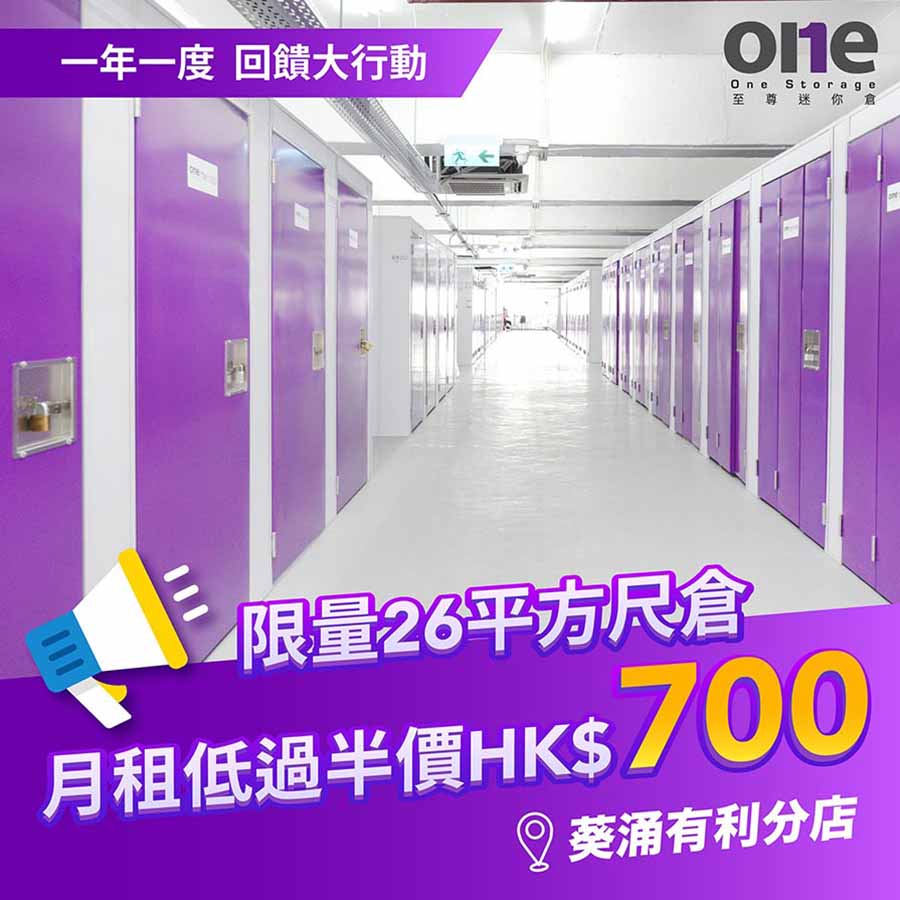 This offer is now closed, thanks for your support
Once a year, we're giving back!
Half price rebate at Kwai Chung Benefit Shop! 🎉
A limited number of small to medium sized 26 sq ft warehouses for less than half price*HK$700 per month!
(Original monthly rent HK$1496)!
We have room for 36 large cardboard boxes, grab them as soon as you see them! 🏃🏻🏻️Chickens on the go🐔
- Prepayment of 6 months or more is required
- The decision of Supreme Mini Storage is final
We have limited flash offers from as low as *HK$300 👍 and interest free instalments at our 19 shops across Hong Kong!
What do you think?
Address of Kwai Chung branch:
*Please ask our staff for details
📣Choose from nearly 30 premium mini storage units in Hong Kong - follow the latest fire guidelines
👉Mini Storage is One Storage to comply with mini storage