The price of miscellaneous items per square foot is far more expensive than you can imagine! | One Storage
Release Date : 12-01-2021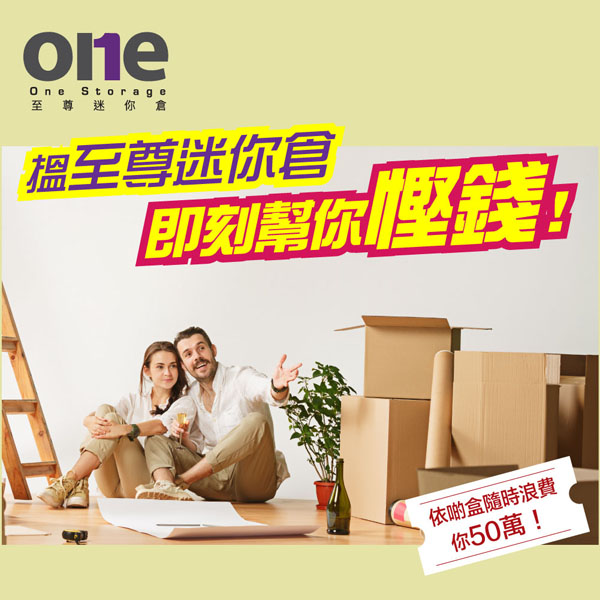 The price of miscellaneous items per square foot is far more expensive than you can imagine!
How much is a 1×2 foot grocery box📦 worth? In terms of market value per square foot, at least over $30,000 😰! Then count the miscellaneous items in the house 😱 ........
🧐According to the data, the current average price per square foot in Hong Kong $15,000 ~ above! You can imagine how valuable the miscellaneous space in the house is! If you want to save space and money in the new year, you can create a new world with HK$350, you can save more than tens of thousands of dollars. Want to return to a larger space? Mini Storage onestorage.com.hk Price per square foot Call OneStorage to get the most out of your mini storage!
Instantly calculate how much space you can save and put it into your mini storage.
~Refer to January 2021 online information Latest offer.
Buy 6 get 6 free for mini storage, you can get whatever you want! Monthly rent from as low as $350 $199*
📌 Terms and Conditions:* Offer is limited in quantity and period, first come, first served, while stock lasts. Offer is subject to availability and prepayment of 12 months or more, price varies according to space and latest promotion. Please contact us for details. The offer is only applicable to first-time new customers and cannot be used in conjunction with other offers.
Choose from nearly 30 mini storage units in Hong Kong - follow the latest fire safety guidelines https://onestorage.com.hk/mini-storage-branch-location
👉🏻One Storage is the best way to get mini storage https://onestorage.com.hk/