Limited Mini Storage Offer - Tuen Mun and Siu Sai Wan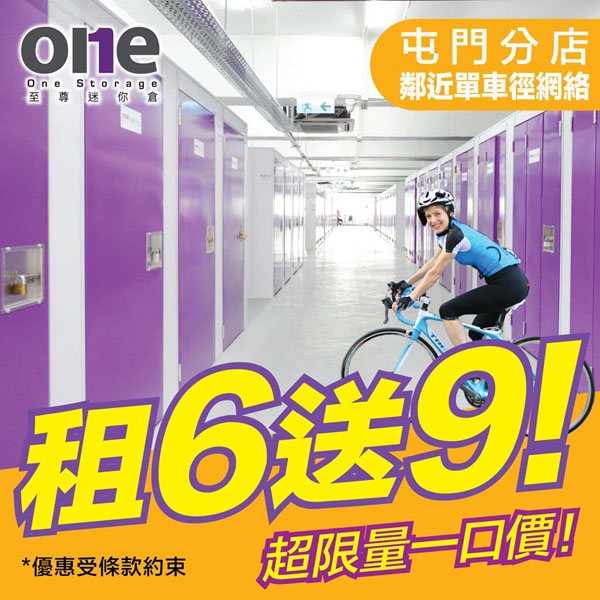 Limited Mini Storage Offer - Tuen Mun and Siu Sai Wan
Limited Mini Storage Offer1 - Tuen Mun
Mini storage in Tuen Mun, near the cycle track network
Rent 6 get 9 free*, talk to us now!
Revive the space, mini storage can be done!
One Storage - Tuen Mun
Tung Ming Branch: 1/F, /4 - 5/F, Tung Ming Industrial Building, 3 Sun Yick Lane, Tuen Mun
Hoi Cheong Branch: Room 10FA, Hoi Cheong Industrial Building, No. 4 Ho Tin Street, Tuen Mun
Limited Mini Storage Offer 2 - Siu Sai Wan Sam Lung
Mini storage in Siu Sai Wan, near the cycle track network
Only $250* for 16 feet storage, talk to us now!
Bring the space back to life, mini storage is the way to go!
One Storage - Siu Sai Wan Branch
Unit B, 7/F, Sam Lung Industrial Building, 11 San Yip Street, Chai Wan
👉🏻Get your mini storage offer now at
https://m.me/onestorage
Mini Storage|30 stores in Hong Kong for you to choose from
*Terms and conditions apply, please contact our staff for details. Offer is available while stock lasts. Please contact our staff for details. In case of any dispute, Supreme Mini Storage reserves the right of final decision. Prices shown are for reference only, please contact us for details.
Space Calculator, see how much you can save!
One Storage's website|Follow the latest fire guidelines|Mini Storage |
https://onestorage.com.hk/