Mini Storage | Limited Time Offer in June | Minimum 55% Off and Free 3 Months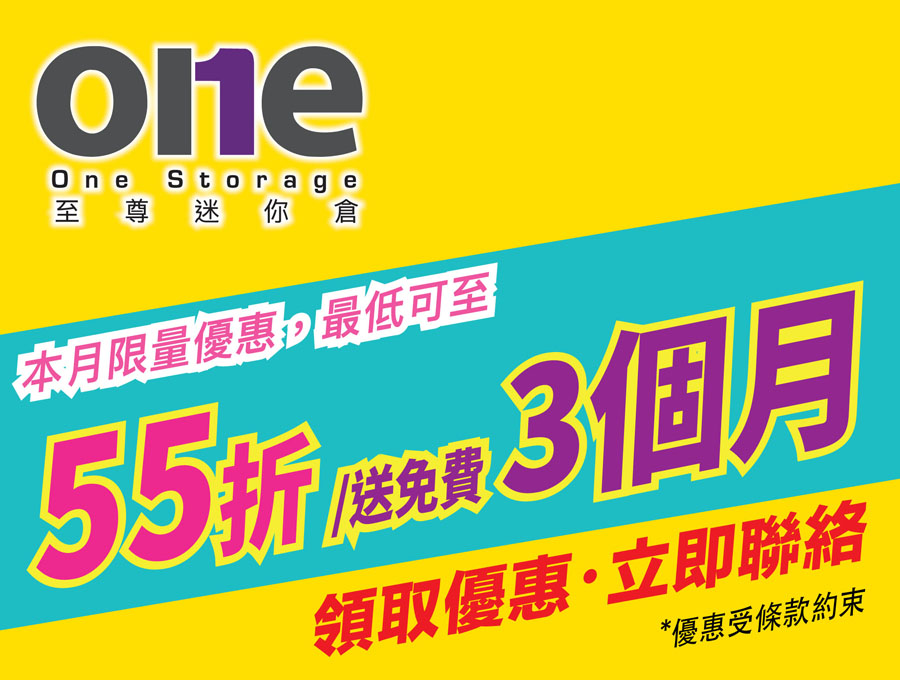 Mini Storage | Limited Time Offer in June | Minimum 55% Off and Free 3 Months Offer*

Mini Storage in Hong Kong Island
*Chaiwan Sunlong
Rent for 12 months with 55% off and get 2 months discount

Chai wan
Rent for 12 months with 40% off and get 2 months discount

Wong Chuk Hang
Rent for 12 months with 55% off and get 1 month free

👉

Mini storage information: Hong Kong Island



Mini Storage in Kowloon
Yau Tong Huahui
35% off for 12 months rent and 1 month free

San Po Kong
Rent for 12 months and get 40% off


Tai Po Mini Storage
𝟭𝟭foot storage cabinet as low as $𝟮𝟵𝟵

Tuen Mun Mini Storage
Rent for 12 months with 55% off and get 1 month discount

Tuen Mun Hoi Cheong Mini Storage Branch
Prepaid 12 months 35% off plus 3 months discount
Offer details: All customers who rent the Kaichang store in Tuen Mun prepay for 12 months. If the total rent (excluding deposit) exceeds $8000, you can get 3 months free of charge, and the lease term becomes 15 months.

Fo Tan​Mini Storage
Rent for 12 months with 35% off and get 1 month discount:

Tsuen Wan Wah Hing
Rent for 12 months with 55% off and get 2 months discount:

Tsing Yi Mini Storage
55% off for all size warehouses for 12 months, plus 1 month for warehouses over 40 feet

Kwai Chung Mini Storage
Rent for 12 months with 55% off and get 1 month free

Kwai Chung Meise Mini Storage (New Store Opening Offer)
12 sq. ft. Price $299 / Rent 6 get 6 discount

👉

More Information: New Territories




*The offer is bound by terms

Contact now:
https://m.me/onestorage



One Storage Facebook:


https://www.facebook.com/onestorage



📣

Nearly 30 super mini storages in Hong Kong to choose from





Return to the homepage



📌 Promotion terms and conditions: *The promotion period starts from May 1, the quantity and promotion period are limited, first come first served, while stock lasts. The offer must be in line with the designated warehouse type and prepaid designated rent. The price varies according to the area and the latest promotion, and is for reference only. Please contact us for details. Only applicable to new customers who register for the first time, and cannot be used in conjunction with other discounts. Supreme Mini Storage reserves the right of final decision.